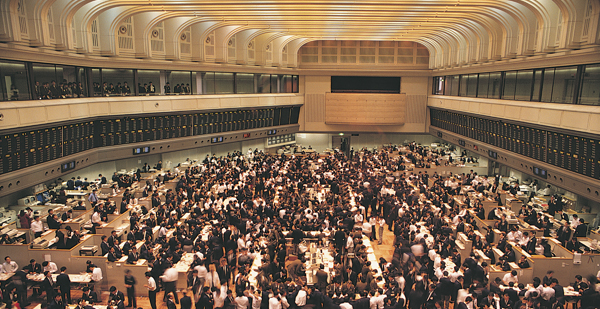 Hush-Hush Billion Dollar Tokyo Warehouse IPO in the Works, Largest Japanese IPO in 5 years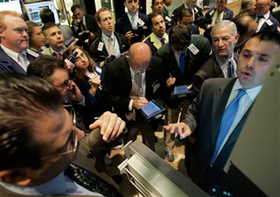 It's still very hush-hush but knowledgeable sources on the street are speculating Global Logistic Properties Ltd. (GLP) plans to announce a $1 billion initial public offering in Tokyo on its Japanese warehouse properties.
If done by June of this year, the IPO would be the largest of its kind in Japan over the last five years.
GLP is a unit of the Government of Singapore Investment Corp. Citigroup Inc. Goldman Sachs Group Inc. and Nomura Holdings Inc. are preparing the IFO. None of the three companies and GLP is confirming or denying the speculation at this time.
However, Fang Xie, Heather, GLP's Chief Financial Officer, found it necessary to issue a short online press release on the speculation. It read:
"As stated in the (Sept. 12, 2011) Announcement, the Company, as part of its ongoing efforts to strengthen its strategic position and financial performance, continually reviews and discusses with its advisors various initiatives to strengthen the Company's position as a leading modern logistics facility provider in China and Japan, including the establishment of a real estate investment corporation in Japan comprising certain of the Company's Japan assets.
"The Company would highlight that as at the date of this announcement, no decision has yet been made whether or not to pursue any of these initiatives.
"If and when there are any material developments which warrant a disclosure, the Company will make a further announcement on the Singapore Exchange Securities Trading Limited (the "SGX-ST") as and when appropriate in accordance with the listing rules of the SGX-ST."
GLP made a similar announcement Sept. 12, 2011, after published reports speculated the company at that time was planning a $1.3 billion IPO.
According to REIT industry sources, the IPO could be the largest by a REIT in Japan since 2006. That is when Nippon Commercial Investment Corp. raised 121 billion yen ($1.5 billion)
Singapore's biggest IPO since 1993 came in October 2010 when GLP raised S$3.5 billion ($2.8 billion U.S.)
Japanese stocks on the Tokyo Stock Exchange REIT Index are rising. Optimism about a U.S. recovery has increased stocks by about 12 percent.
GLP's website notes it manages 69 logistics facilities throughout Japan with a combined 2.8 million square meters of floor area.
GLP partnered with China Investment Corp. in December 2011 to buy 15 Japanese warehouses for 122.6 billion yen from LaSalle Investment Management. However, those properties would not be included in the planned IPO offering.
According to its website, GLP customers include recognizable corporate giants such as Adidas, Walmart, L'Oreal, Estee Lauder and Coca-Cola in the retail sector; DHL, Panasonic, Schenker, KWE, Nippon Express and Unipart in the general logistics division; and Bosch, Darwin, Goodyear, Samsung, Nikon and Grainge in the manufacturing column.