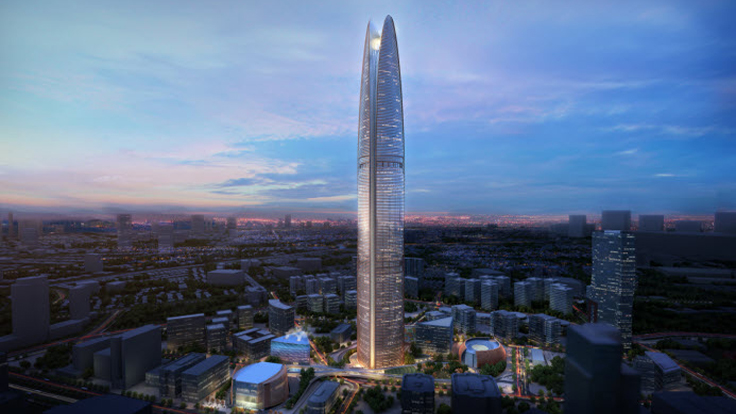 Jakarta Skyscraper to Draw Energy from Wind
The new headquarters for the Indonesian state-owned energy company will be the tallest tower in Indonesia, if complete, with designs to harness energy from the wind.
The Pertamina Energy Tower is expected to reach a height of 530 meters in Jakarta, almost doubling Indonesia's tallest tower, the 269-meter-tall Cemindo Tower, also located in Jakarta.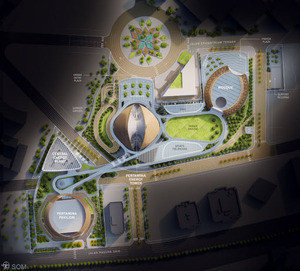 The tower features a rounded top, opening up at the crown, revealing a "wind funnel," built to take advantage of the wind speeds at the upper floors to generate energy, according to the designer Skidmore, Owings & Merrill (SOM).
Billed as a "beacon of energy," the tower will also be "precisely calibrated for Jakarta's proximity to the equator, the tower's curved facade will mitigate solar heat gain throughout the year," SOM said.
Exterior sun shades will reduce the need for artificial lighting in the office interiors of the 99-story building.
Overall, the development will reduce water demand and target zero discharge while reducing carbon dioxide emissions by 26 percent and generating 25 percent energy from renewable resources by the year 2020, according to SOM.
The 495,000-square-meter project is slated for completion in 2020; it will accommodate 20,000 Pertamina employees. Located in Jakarta's Rasuna Epicentrum neighborhood, the headquarters' campus-design features a 2,000-seat auditorium, central energy plant and a public mosque.