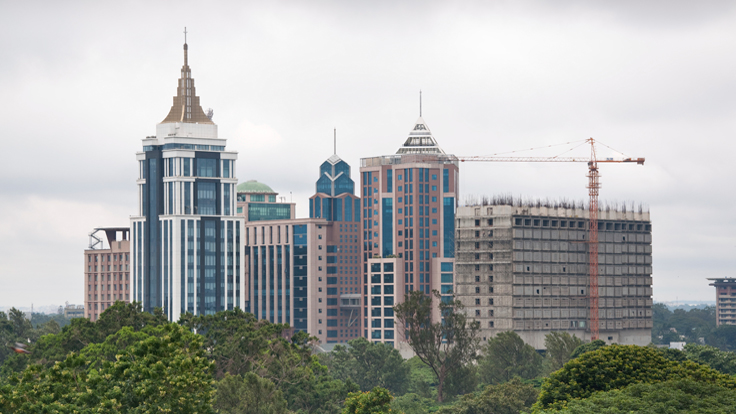 In India, Developers Attack New Land Law
New land acquisition laws in India, replacing rules put in place more than a century ago during the British colonial era, will dramatically increase land prices and project costs, developers say.
India's lower house of parliament on Thursday passed the controversial land acquisition bill, designed to ensure that farmers are fairly compensated when their land is acquired for development.
The bill requires that landowners in rural areas should be paid four times the market value of the land in rural areas and twice the market rate in urban areas.
State governments or companies acquiring the land also need to pay for the resettlement of displaced persons under the revised rules, while 80 per cent of affected families need to give their consent before a private project can go ahead.
Although the land reforms are intended to make the rules clearer and speed up land acquisition processes, industry executives and developers argue that the regulations will drive up costs, property prices, and cause delays.
S Gopalakrishnan, the president of the Confederation of Indian Industry (CII), said that the higher costs could make "industrial projects unviable and raise costs in the overall Indian economy" and "lead to major delays" because of having to secure the consent of so many landholders.
The bill still has to be approved by the upper house of parliament before it can become law, but this is largely considered a formality.
"For developers, the cost of land is going to increase significantly, impacting their project costs and therefore margins," said Mayank Saksena, the managing director of land services at Jones Lang LaSalle India. "Land valuations are already high and by further increasing them, land acquisition becomes even more difficult. Anyone without an existing land bank will now be looking at vastly increased entry costs."
Analysts at Crisil Research said: "The land acquisition process will be longer and project gestation period will increase."
The process of land acquisition could be stretched by up to five years, according to the Federation of Indian Chambers of Commerce and Industry (Ficci). The reforms will apply retrospectively in certain cases.
"Retrospective applicability of the bill would severely affect the on-going industry projects as re-starting the entire land acquisition process would lead to avoidable delays and consequent cost over-runs," said Mr Gopalakrishnan.
The land reforms could also result in developers getting tangled up in more disputes, some argue.
"With many open ended issues, there is a very high risk of multiple litigations even after the project has seen substantial investment will force investors to be extra cautious," said Rajgopal Nogja, the group chief operating officer of Hindustan Construction Company (HCC).