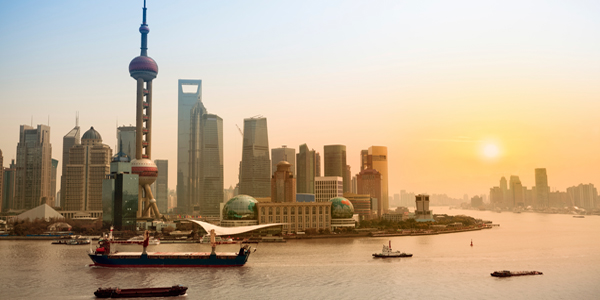 Asia Pacific Region Enjoys Residential Market Price Increases Despite Economic Slowdown
In a puzzling scenario, some Asia Pacific countries are seeing prices rising in their home markets despite a global economic slowdown, according to the latest edition of Knight Frank's Asia Pacific Residential Review compiled by Nicholas Holt. His findings were posted in an online press release.
Hong Kong is seeing its strongest quarterly growth since third quarter 2009.
Quarter on quarter price growth jumped from 1.8% to 8.4% in Q2 in the Hong Kong residential market as sentiment improved and pent-up demand drove up transaction volumes, according to the report.
The ongoing uncertainty in the world's economy continues to have an impact on markets. Weaker economic growth has impacted sentiment and in some cases the wealth of buyers, Still, the report finds, property as a hard asset, continues to be regarded as a safe investment choice, reinforced by inflation and often negative real interest rates.
This situation continues to be further complicated by government intervention into various property markets, which has continued through 2012. Hong Kong, Indonesia and Malaysia recently introduced further cooling measures.
Fear that activity from central banks in the Eurozone, Japan and especially the US could lead to excess liquidity finding itself into property markets this side of the world, means that it is unlikely that any of the cooling measures will be lifted in the short term, according to Knight Frank's report.
The conflicting policy objectives of boosting economic growth while avoiding excessive asset price appreciation means that government intervention in various forms is likely to continue.
The economy in China is slowing down, with growth now projected to come in under 8% in 2012, the lowest growth rate since 1999. By contrast, the United States hopes its Gross Domestic Product (GDP) number will reach 2 percent by the end of this year.
Shanghai and Beijing have shown a 7.1% year on year drop in price at the end of Q2 2012, although prices in the affordable segment of the market have continued to increase, indicating real end user demand, the report finds.
"It will be interesting to witness whether the new (China) leadership in November continues with the property cooling measures, given the slowdown," Holt says in his press release..
New home sales volumes in Singapore hit all an all-time record year to date in 2012, with prices continuing to edge up on a quarterly basis.
'With inflation significant and therefore real interest rates negative however, there is a real incentive to put money in property," according to Holt. "The low mortgage rates and the status of Singapore as a 'safe haven' have helped facilitate this."
Total sales volume is expected to hit a new record by end 2012 with about 20,000 to 22,000 private homes sold.
The Malaysia government has announced in its recent budget that Real Property Gains Tax (RPGT) will be raised from 10% to 15% for properties disposed of within two years and from 5% to 10% for disposal in the third to fifth year, effective from Jan. 1, 2013.
Indonesia's introduction of a Loan to Value (LTV) cap of 70% in July has not held back demand, as positive buyer sentiment continued to fuel price growth in the Jakarta market. In Q2 2012, house prices increased 1.2% across Indonesia, with the CBD Jakarta condominium market subjected to the strongest demand, increasing 16.7% year on year.
Less supply has come onto Thailand's Bangkok condominium market in 2012, as existing stock is slowly absorbed and developers are diversifying towards the resort destinations of Phuket, Pattaya and Hua Hin where demand and supply dynamics are more favorable.
In India, although average prices grew by 3.3% in Q2 2012 across the whole country, this average masks difference between cities - the difference between Pune (+10%) and Jaipur (-3%) was "a staggering" 13%, Holt notes..
Although Australia's price movements moved into positive territory in Q2 2012, The Reserve Bank of Australia's interest rate cuts totalling 150 basis points since November 2011 has not significantly stimulated the Australian housing market.