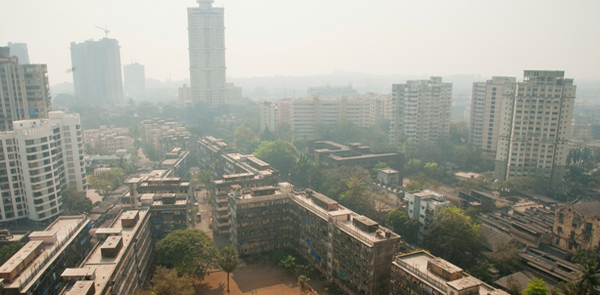 Real Estate Fuels 'Black Money' Racket in India
Black money, or undeclared funds, a well-known term and practice in India's business community for cheating the tax man, is one of the main topics at the winter session of India's parliament which opened November 29, 2012.
Real estate accounts for more than a 10th of India's $1.85 trillion economy, according to the government.
Black money involves owners and investors in industries other than real estate but real estate has been the biggest and most visible source because it has never been regulated in India.
The government says black money can be present in every stage of a real estate project, from land acquisition to home sales.
The real estate industry itself has been pushing for more transparency in transactions for decades. But it has been a losing battle because some of the same politicians now considering appointing the country's first real restate regulator are or have been themselves involved in black money deals.
It doesn't take rocket science to understand why. In the last 10 years at least, real estate, on average, has shown almost a staggering 300 percent appreciation rate, according analysts familiar with the Indian real estate industry.
Black money players have included and may still include businessmen, politicians, mafia kingpins, foreigners and international celebrities. They are and have been for some time the sugar-daddys of the commercial real estate industry in India.
They bankroll developers while the project is still on the drawing boards, giving the developer the seed money needed to launch the project. None of those financing deals are publicized or registered anywhere, of course.
That's why newly-appointed housing minister, Ajay Maken, has his hands and desk full, trying to draft the country's first real estate regulation bill. His first order of business will be appointing a national regulator.
The regulator's immediate tasks would be to bring greater accountability, transparency and prevent fraud and delay. But it has one big drawback before it even reaches Parliament. The new law would not have control over land deals, which is where illicit activity is widely believed to be rampant.
The draft orders developers to get accreditation for projects from the regulator, make public disclosure of details including the price of units, and maintain a separate bank account for each project to collect payments from buyers.
Home buyers are also blamed for fueling black money operations by agreeing readily to under-the-table deals by developers. Real estate transactions in India are largely paid by both check and cash.
For example, in a typical 1,000-square-foot apartment or home sale for about $90,000, the developer would ask the buyer for a portion of the $90,000 to be paid by check, say $50,000. The balance, $40,000, would be in cash. That's the black money part of the transaction.
The developer then writes a deed or receipt showing the sale for the 1,000-square-foot property was for $50,000, and that piece of paper is what is registered with the tax authorities.
Besides the land deal factor in the proposed law, there is still another larger roadblock facing the housing minister: the politicians themselves. They have been and may still be among the biggest players in the black money racket in India.
Instead of flooding developers with new paperwork, the new regulations should somehow be tied to demanding more transparency from the politicians in the form of legitimate income tax statements or comparable declarations, say Mumbai financial and tax experts.
But that scenario, for the present at least, may be just a dream, they say.