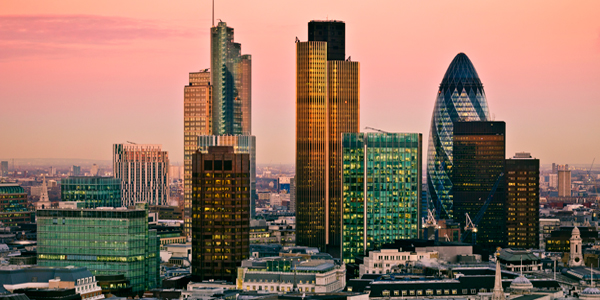 London REIT Valued at About $334 Million in Play
Two prominent London-based commercial real estate investment trusts are close to completing one of the biggest REIT acquisition transactions of the year in the United Kingdom.
Bloomberg News reports London & Stamford Property Plc (LSP) has agreed to buy Metric Property Investments Plc (METP) in an-all share transaction. London & Stamford offered 94 cents of a new share for each Metric share, the companies said in a joint statement.
That would give Metric a value of about 209 million pounds ($334 million), according to the REITs. One British pound equals $1.59 US.
"Organizations across the world are deleveraging and we believe that this will continue to bring attractively priced assets to the market," Andrew Jones, Metric's chief executive officer, said in the statement. "We are excited by the prospect of being strongly positioned, with London & Stamford, to exploit these opportunities as they arise across the market."
Shareholders will receive more than 100 million pounds in capital after the merger is completed, subject to their approval, according to the statement. The enlarged group will focus on commercial and residential property in London, suburban retail investment and development and opportunistic purchases.
Credit Suisse Group AG and Peel Hunt are advising London & Stamford, while JPMorgan Chase & Co. and Oriel Securities Ltd. are acting for Metric.
London & Stamford, founded in late 2007, was the third venture of property entrepreneurs Raymond Mould and Patrick Vaughan. Its most high-profile deal was the purchase and sale of a 50 percent stake in the Meadowhall mall near Sheffield, which delivered a 32 percent annual return, broker Peel Hunt LLP told Bloomberg.
Metric, started by three former British Land Co. executives, raised 175 million pounds in a March 2010 initial public share offering to acquire shopping centers and retail parks, according to the company's statement.
Its Chief Executive Officer, Andrew Jones, will have the same job in a combined company with London & Stamford. Jones was part of the management team at Pillar Property Plc, which Mould and Vaughan sold to British Land in 2005.
London & Stamford's Vaughan, 65, would become executive chairman of the new group, the companies said. Mould 71, intends to retire and act as an adviser for an unspecified period.
London & Stamford owns residential, office, retail and distribution warehouse properties, some of which it also manages for investment partners Green Park Investments, based in the Middle East, and Canada's Public Sector Investment Board.
Metric owns "big box" retail warehouses and supermarkets with a total of more than one million square feet (92,900 square meters) of space.