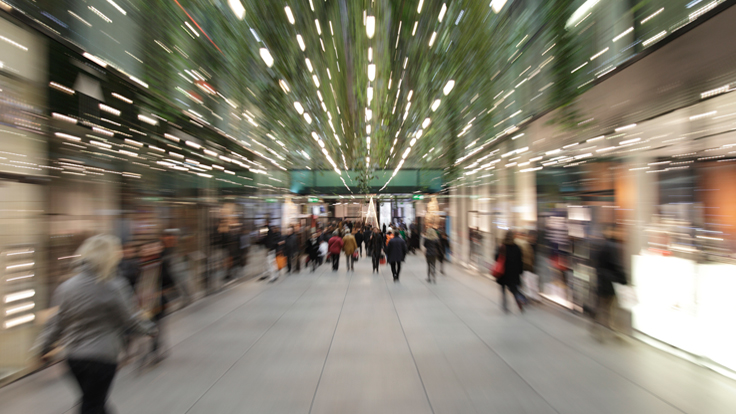 Interest Grows for UK Shopping Centers
Buyer interest in the U.K. shopping center market increased in the first half of 2013, with Savills reporting to £2.16 billion in sales and a 35 percent increase in buyers from the same time last year.
During the second quarter, the market recorded 12 sales totaling £743.85 million. Notable transactions include the purchase by Hammerson and CPP of a 33 percent stake in The Bullring in Birmingham from the Australian Sovereign Wealth Fund for £307 million with a net initial yield of 5.3 percent.
Also notable was the purchase of Spitalfields Market in London by Ashkenazy from Ballymore for £105 million. The sale was concluded in three days and reflects a net initial yield of 4.2 percent, the report says.
The shopping center market is "a very global market, global sector," Nick Hart, director of U.K. and European shopping center investment for Savills, told
WPC News
. "There's double the number of acquirements this year than the same time last year."
There is a "plethora" of demand for U.K. shopping centers, from U.K. REITS, U.K. institutions, U.K. property companies, and increasingly from opportunity and sovereign wealth funds, Mr. Hart said.
There are currently 21 shopping centers under offer, totaling £578.2 million, with 23 shopping center for sale totaling £1.98 billion. The consultancy anticipates 20 shopping centers to enter the market later this year worth £530 million.
"The sector is so specialist, and there are so many nuisances and quirks," Mr. Hart said. "The opportunity at the moment is buying shopping centers in the dominant, stronger towns in the U.K."
The increase in investments in U.K. shopping centers was similarly
reported by Cushman & Wakefield