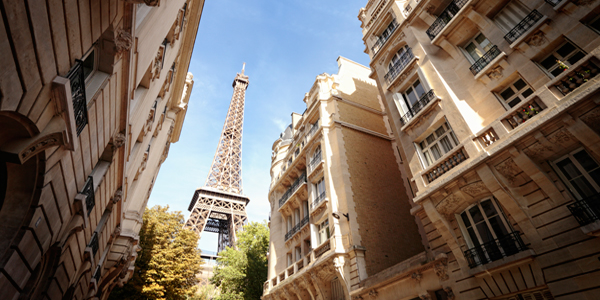 France Housing Market Surviving, Despite Analysts Warning of Coming Slowdown
You would never know it from recent pronouncements by various analysts and research houses, but residential real estate in France is holding its own despite a traumatic financial condition throughout Europe.
Analysts warn of a coming slowdown in home prices and lending because of the unresolved Eurozone debt crisis.
The National Institute for Statistical and Economic Studies (INSEE) reports a 1.8% increase in French home prices in 2011. That figure is adjusted for inflation. Prices actually rose by 4.3 percent,
Still, the analysts argue, property values and rental yields are not improving even with the country's comparatively low interest rates.
Credit Agricole forecasts French property prices could drop by 5 percent to 6 percent in 2012. Sales could fall by 8 percent.
Paris continues strong, with apartment prices up 14.8% year over year (12 percent in real terms) to €8,390 per square meter at the end of 2011, according to Notaires - INSEE.
Around Paris, Global Property Guide shows:
In the Ile-de-France, where Paris is located, house prices rose 10.6% in 2011, to €5,550 per sq. m.
In the Petite Couronne (Little Ring), house prices rose 8.8%%, to €4,440 per sq. m.
In the Grande Couronne (Large Ring) average prices were up 5%, to €3,140 per sq. m.
In France as a whole, house prices rose strongly from Q1 to Q3 2011, according to the National Association of Real Estate Agents in France (FNAIM), but again, the latest quarter was weak.
Compared to a year earlier, the average price of all dwellings was up 7.1 percent in Q3 2011 (4.8 percent in real terms), at €2,626 per square meter. However, prices rose only 1.04 percent in the last quarter.
Detached house (maisons) average prices fell 0.96 percent in Q3 2011 (0.91 percent in real terms), after 4.2 percent and 2.4 percent price rises the previous two quarters.
Some French regions are weak. In Brittany, prices fell 4.6 percent during 2011.
The often gloomy outlook from analysts largely stems from France recently being downgraded by Standard & Poor's (S&P) to AA+ from AAA.
As the second-biggest economy in Europe, France had enjoyed the coveted triple-A credit rating status from 1975 until January 13, 2012. At that time, S&P also downgraded eight other Eurozone countries.
The risk of recession in the Eurozone is increasing, some analysts warn. The presidential elections this month and May could make home buyers more cautious, they say.
Still, France's economy grew 1.7% in 2011, with an increase in production of 2.2%. Household consumption rose only 0.6% in 2011. With purchasing power stagnating, France is expected to grow only 0.7% in 2012, some analysts predict.