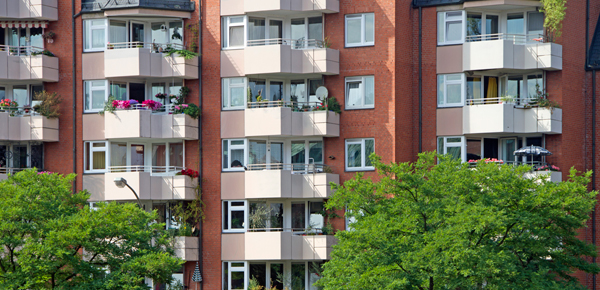 Heitman Europe Acquires 3,000 Rental Properties
Chicago-based Heitman's European division is joint venturing with the United Kingdom's biggest residential landlord to acquire a major stake in 3,000 rental properties in Germany valued at about $294 million (£185m), the company said in a news release.
Grainger of Newcastle, England, the joint venture partner, owns the properties. The joint venture will be 75% owned by Heitman; 25% owned by Grainger. The new company is MH Grainger JV Sarl.
The properties are spread across six German regions. Grainger will receive fees from Heitman for managing the properties. Grainger also owns 3,400 other residential properties in Germany.
Grainger's news release stated its total German portfolio is valued at £378 milllion ($601 million US).
Rob Reiskin, co-head of Heitman Europe, said: "We are very happy to partner with best-in-class operator Grainger in the German rented residential market where we view the fundamentals as particularly attractive."
Reiskin said the German residential rental market is an attractive sector offering strong income generation, with limited new supply coming into the market and the potential for significant growth in the medium to long term.
The company said it has a strong track record of creating co-investment vehicles and was "extremely pleased to be partnering with such major international institutional investors in Germany".
Grainger chief executive Andrew Cunningham said: "This new partnership with Heitman and its institutional client represents a strong endorsement of Grainger's operational platform and the prospects for the German residential investment market.
"This deal supports our on-going program of generating greater fee income from third parties, balancing our trading income with other recurring income - a key aim for the company, and our process of deleveraging."
He added, "There is a strong interest among many other global real estate investors in the residential market at the moment which allows us to align our interests closely and provide our operational platform and expert management services to those investors wishing to access the residential market in the UK, as well as in Germany."