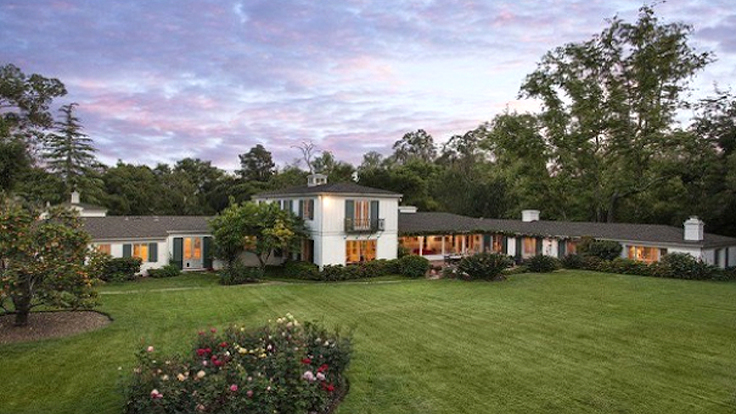 Drew Barrymore Sells California Mansion
Actress Drew Barrymore has sold her Montecito mansion for $6.35 million, after hosting her wedding to art consultant William Kopelman on the property last year.
The 1937 traditional-style house is set on more than two acres of lawns and mature trees. A graveled circular motor court leads to the red-brick entrance to the home.
The 6,258-square-foot, six bedroom, 7.5-bath home includes a foyer with staircase, paneled living room and library/study. The home includes a dining room with chandelier among its "features only found in the classic homes built in the 1930s,"
according to the listing
.
The property also features a cupola-topped two-story guesthouse with a downstairs storage room that doubles as a recreation room. The estate features a four-garage garage.
The actress purchased the property in 2010 for $5.705 million. She listed the property in May for $7.5 million, and then dropped the price to $6.9 million in September, according to listings site Redfin.
Mrs. Barrymore rose to fame in 1982 for her role in "E.T. the Extra Terrestrial." Her film credits include "Charlie's Angels," "50 First Dates," and "Big Miracle."