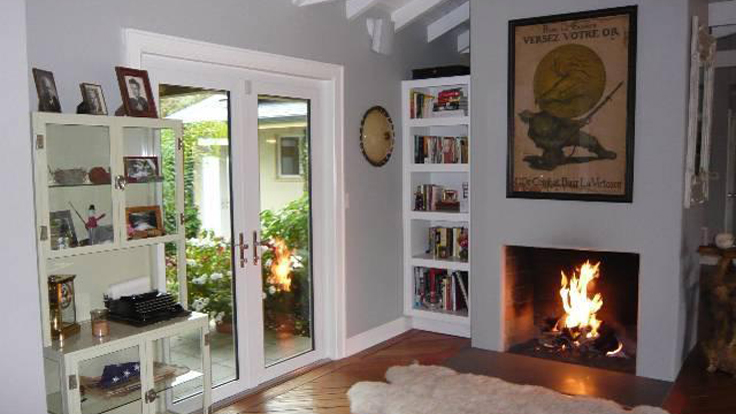 'Green Lantern' Drops Price on Hollywood Home
Hollywood actor Ryan Reynolds is offering his L.A. home for $116,000 less than what he paid six years ago, after several unsuccessful attempts to find a buyer.
Mr. Reynolds first listed the two-bedroom, 2.5-bath, 1,789-square-foot home in 2009 for $1.9 million. He tried again in 2011 with a price of $1.69 million. But even after cutting the price by another $91,000 Mr. Reynolds couldn't find a buyer. The property is back on the market for $1.59 million.
Known for the "Green Lantern" and "The Proposal," the actor's "private hideaway" has an entrance through a walled and gated courtyard. The eco-friendly home includes solar heating, a tank-less water heater and a new roof,
according to the listing
.
Built in 1953, the home has impact resistant French doors throughout, a "cook's kitchen" and two wood-burning fireplaces. Outside the property has private walkways and canyon views.
The Hollywood Hills home also comes with famous neighbors. Mr. Reynolds' home is across the street from fellow actor Matthew Perry's former home, which sold for $4.68 million, according to Redfin. Other celebrities in the popular area include Charlize Theron, Jason Statham and Salma Hayek. Actress Jodie Foster
recently listed her home
in the area for $6.399 million.
Mr. Reynolds purchased the home under his Oliverdrive Trust in 2007 from Alternative Apparel founder Greg Alterman.