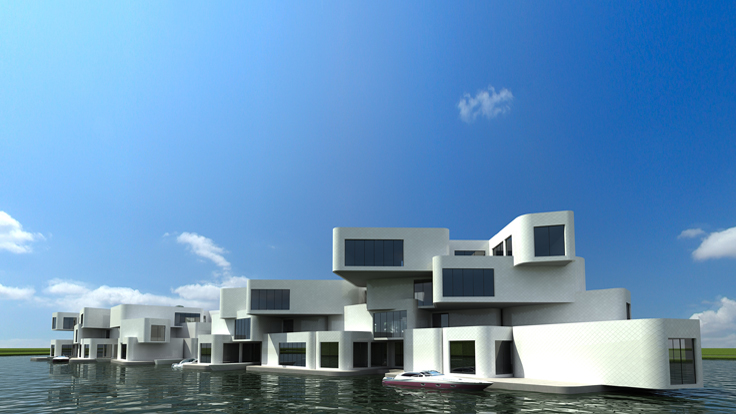 Dutch Firm Developing Floating Apartments
Climate change and rising seas may force communities to seriously consider a new approach to projects. In the Netherlands, Koen Olthuis and his architecture firm, Waterstudio, specialize in developing projects that could be built on water.
"Given the fact that about 90 percent of the world's largest cities are situated on the waterfront, we have arrived to a situation where we are forced to rethink the way we live with water in the built environment," according to the firm's promotional material. "Our vision is that large-scale floating projects in an urban environment provide a tangible solution to these problems that is both flexible as well as sustainable.
One of the firm's first projects is The Citadel, which may be the world's first floating apartment complex. Planned as part of the "New Water" development in Naaldwijk in the Netherlands, the Citadel would offer 60 tightly-arranged apartments designed to float on the water.
The design, created for developer ONW/BNG GO, is anchored by a large floating concrete caisson, which would also house the car park. The apartments would be constructed from 180 modular elements, which will be connected on a temporary dry dock that will be flooded when the apartments are finished, Gizmag reports.
The apartment blocks are made up of "irregularly shaped floors stacked at odd angles to one another so that overhangs alternate with shaded window recesses," the site reports. "Each has its own floor plan and outdoor space." And, of course, each will have water views.
The Citadel will float in 6 feet of water, which will later rise to 12 feet in depth. The complex will be connected to the mainland by a floating bridge.
Waterstudio hopes to begin construction of the complex early next year.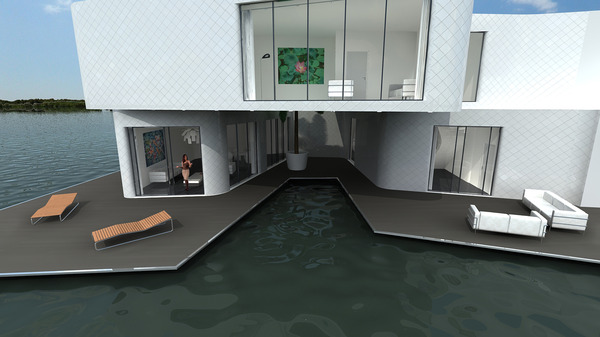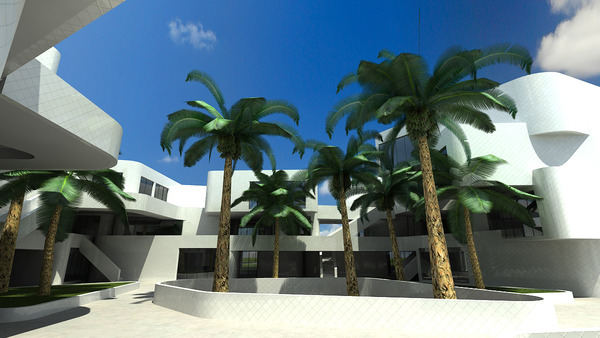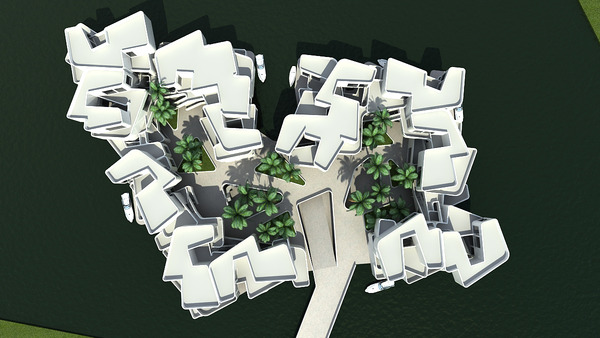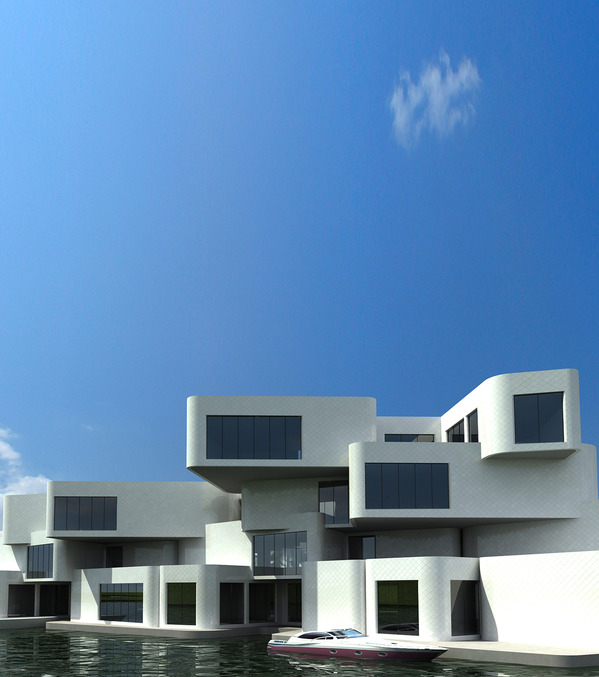 Photo credits: Architect Koen Olthuis - Waterstudio.NL
Developer: ONW/BNG GO