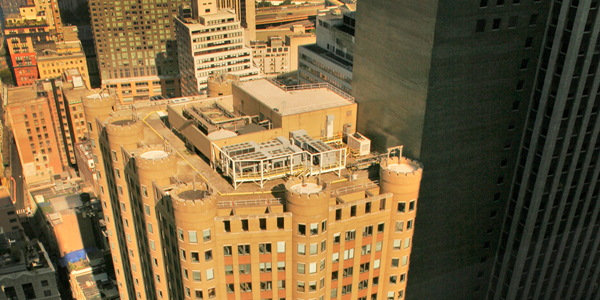 Federal Reserve Bank of New York Buys Manhattan Office Tower for $207 Million
CBRE announced this week that they have sold 33 Maiden Lane, an approximately 600,000-square-foot Midtown office tower, to the Federal Reserve Bank of New York on behalf of a closed-end German fund managed by Invesco Real Estate, in cooperation with Hannover Leasing.
The Federal Reserve is the building's major tenant, occupying approximately 75% of the 27-story building, and exercised an existing right to purchase the building for $207,500,000.
CBRE's market-leading investment sales team of Darcy Stacom, William Shanahan and Paul Gillen acted on behalf of the seller in the transaction. 33 Maiden Lane attracted strong attention in the market, but ultimately was secured by the Federal Reserve Bank of New York to meet their long-term occupancy needs. "With its headquarters building located across the street, this was an excellent purchase by the Federal Reserve," said Ms. Stacom. "The great level of interest that the property received is a clear indication of increased capital flows into the Downtown market."
The Seller acquired 33 Maiden Lane upon forming a closed-end fund in 2002 and chose to monetize the Property as the fund is nearing the end of its investment life. CBRE's New York office marketed the asset on behalf of Invesco and Hannover Leasing.