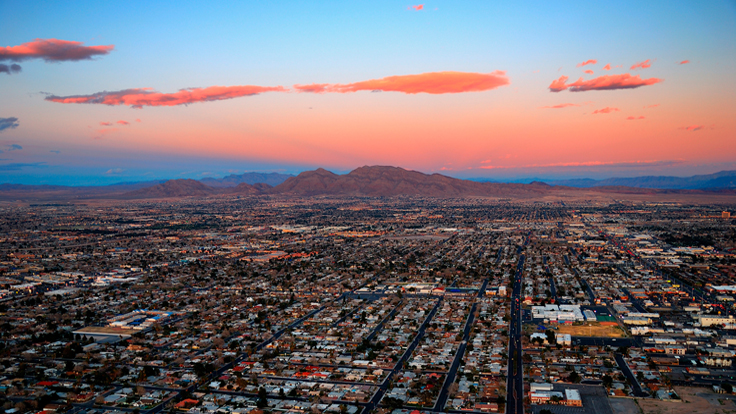 A Home Buying Frenzy in Las Vegas
My elderly mother is freaking out. Two weeks ago she put her small house on the market in the Las Vegas suburb of Henderson. The day she listed the house she received four calls, including an agent who assured he was on his way over with a buyer. Within days she had seven offers and eventually closed a deal for significantly more than her asking price.
"I've sold a lot of houses, but I've never seen anything like this," she said.
This is the state of the market in Las Vegas, once the poster child for the housing collapse. After a decade of frenzied construction, prices plummeted by more than 50 percent in most neighborhoods. Four years ago, at the market's lowest point, more than 80 percent of the homes sold were foreclosure or bank-owned sales.
Today, Las Vegas is a dramatically different place. Prices are up 30 percent from a year ago, according to the Greater Las Vegas Association of Realtors. Prices jumped 7.3 percent in March alone.
"I look at these statistics and see more signs of stability in our local housing market," GLVAR President Dave Tina said in the report.
In March 55 percent of the sales were "traditional sales," which is sharp contrast to the recent past, when most transactions were distressed sales.
"That tells me we're getting back to a more normal housing market," Tina said.
But there is still very little "normal" about the market. The number of single-family home sales was up 12 percent in March from February, but were still 16.3 percent the number of sales a year ago, GLVAR reports. Like many cities, it is hard to find good homes for sale in good neighborhoods in today's Vegas. At the same time, the median price of a home is still a remarkably affordable $161,000, still almost 50 percent below prices in 2006.
Buyers smell blood. They are sensing a waning opportunity to buy quality properties at sharply discounted prices. When a good property hits the market, they are pouncing. In March 57.5 percent of existing homes sold in the area were purchased with cash.
My mother's home hit the Vegas sweet spot. It was the least expensive house in a quiet neighborhood of Green Valley, a modern master-planned development with Whole Foods, shiny new recreation facilities and, of course, its own A-list casino, the Green Valley Ranch Resort.
She had lived in the house for 20 years, so the house wasn't overpriced and she was happy to quickly sell it. If she had listed it six months ago, it might have been a different story.