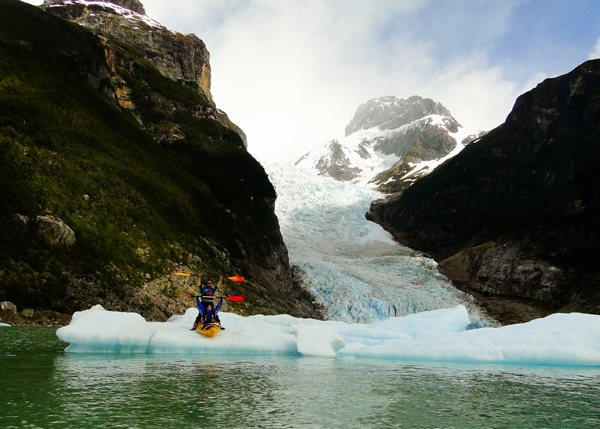 Chile's Eco-tourism and Adventure Tourism Markets Poised for Growth
The Chilean tourism industry has great potential, given Chile's stunning beauty, strong economy and political and economic stability. But it is still a young business. In addition to standard hotels and package tours, the eco-tourism and adventure tourism is growing rapidly, offering tourists an experience that highlights Chile's natural wonders.
More and more eco-tourism companies are moving into the sector, striving to create individualized outdoor travel experiences, protect the environment and take people to more remote destinations than is often possible through standard lodging and tour arrangements.
To learn more about this exciting trend, World Property Channel spoke with Ignacio Alamos and Carlos Lyng, two of the founders of the Chilean company Dream On.
How are eco-tourism and adventure tourism different?
Eco-tourism is tourism conducted in areas of natural and cultural importance, carried out in a sustainable way, that seeks to ensure environmental and cultural preservation. Adventure tourism is a type of tourism that involves using different types of tourism activities to allow people to explore remote places.
Tell me about the eco-tourism and adventure tourism market in Chile.
Chile is a country that, given its geography, could be world class destination for eco-tourism and adventure tourism, given that it has a tremendous variety of landscapes within a short distance of each other. For example, there are only 200 kilometers between the ocean and the Andes mountains and only 500 kilometers between the desert and forests. While the industry is still in a very early growth stage, given its very rapid growth it could have world class significance in several years.
What are the opportunities and challenges for eco-tourism and adventure tourism in Chile?
The most pressing challenge is to develop these types of tourism activities in new places, to go to the still unexplored areas that are waiting to be discovered. We must seek out these places, travelling in a way that does not harm the environment, providing the highest levels of safety and offering experiences of high quality. This is the way that the eco-tourism and adventure tourism industries, which are still in their infancy, must develop.
Tell me about your company, Dream On.
Dream On is a company in the adventure tourism sector in Chile, offering expeditions in different parts of the country that bring together indigenous culture, unique landscapes and sports adventure in a way that is not offered in the Chilean market. Our focus is to provide a high quality of service so that our clients feel safe and comfortable. We bring adventure to people who want to experience true outdoor adventure travel without being experts. Everyone who desires something new can participate.
What are some examples of the expeditions?
One of the expeditions we offer is the Geike Expedition, which lasts for five days. The expedition consists of travelling by kayak for three days via the Serrano River, located in the Chilean Patagonia, near the Torres del Paine. The trip includes visits to the Geike Glacier, which requires a four hour ride by horseback and trips to the Balmaceda and Serrano glaciers before returning to Puerto Natales. Another expedition is the Comau Expedition, which involves travelling by the boat "La Bohemia" through the Comau Fjord, beginning in Puerto Montt in the Lake Region, and then visiting the Hornopirén National Park, where we trek to the Hornopirén Volcano. From there we stop at the hot water springs in Caleta Porcelana and Calbuco, enjoying a lunch of curanto, a typical regional dish, before finally ending the expedition at Puerto Montt. [Information about these expeditions can be found at
www.dreamon.cl
]