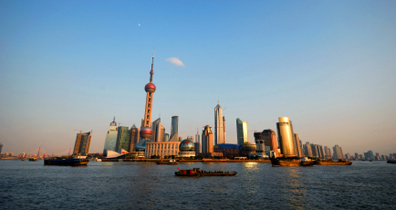 Global Bank HSBC Appoints Jones Lang LaSalle to Drive its Asia Pacific Real Estate Strategy
Jones Lang LaSalle announced this week that HSBC has appointed the firm as one of two regional transaction partners for its corporate real estate portfolio across Asia Pacific (excluding Hong Kong).
This is part of HSBC's ongoing plan to streamline its global property operations, enhance governance and improve portfolio planning. This relationship will support HSBC's strategy of creating capacity for smart growth through the reduction of costs by standardizing processes and leveraging its global scale.
The regional transaction partnership roles will collectively provide a global standard operating procedure along with enhanced in-country delivery capacity and property market knowledge for transactions and portfolio events including acquisitions, disposals and lease renewals.
John Forrest, CEO Corporate Solutions, Asia Pacific for Jones Lang LaSalle said, "We are excited to have been appointed to work with HSBC and look forward to supporting their operations across the Asia Pacific region and beyond. We are committed to providing best-in-class support to enable the HSBC Corporate Real Estate team to deliver service excellence and market knowledge to its internal clients."
Jones Lang LaSalle has been appointed as HSBC's sole regional transaction partner for Middle East and North Africa (MENA) and North America and one of four providers in Latin America.
HSBC has also announced its intention to renew its integrated real estate services contract with Jones Lang LaSalle in North America for another five years. The portfolio is spread across eight-million-square-foot in the United States and two-million-square-foot in Canada
---