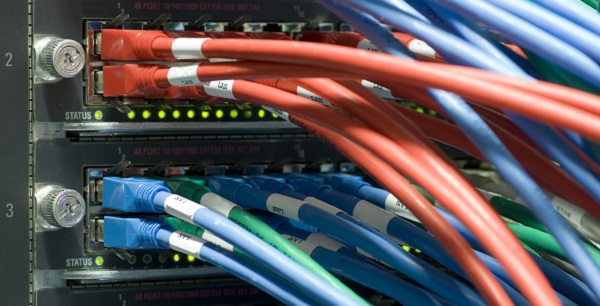 Brazil Rated Riskiest Data Center Startup Location; U.S. and U.K. Ranked Safest
In a report that is bound to stir up controversy in the international data center development industry, the study states Brazil is the riskiest country to build and operate a data center in among the world's most active data center markets - despite a recent rush by
Amazon Web Services
and other global corporate giants to set up centers in that South American country.
Even though the report trashes Brazil as a high-risk location, it still concedes most of the world's data center growth in the near future will continue to be in Brazil and Mexico.
Here is how the report ranked the countries by risk factor only, with one being the highest: risk and seven being the lowest risk:
1 - Brazil
2 - India
3 - Germany
4 - Iceland
5 - Canada
6 - United Kingdom
7 - United States
The report is titled Data Center Risk Index 2012 and was published by New York City-based Datacenter Dynamics. The material was prepared by Cushman & Wakefield of New York City and Hurleypalmerflatt, a 40-year-old, London based engineering consulting services company with offices in Singapore, Mumbai, New York, Glasgow, Dubai, Sydney and Bangalore.
While the report's authors based their judgment on more than a dozen parameters, high energy cost and difficulty of doing business stood out as key risk factors in operating data centers in Brazil, according to the Datacenter Dynamics news release.
Other factors that ranked South America's largest country at the bottom as a data center location included high corporate tax requirements, political instability, relative scarcity of educated workforce, low GDP per capita and high inflation.
Still, Brazil performed well in the categories of labor costs, sustainability and water availability. Water availability is a major risk factor for data center operators in countries like the UK, Germany, Qatar, Hong Kong, Singapore, South Africa, Poland, the Czech Republic, China and India.
"Regional growth will be led by Brazil and Mexico, where favorable monetary and fiscal policies being put in place will stimulate stronger demand in the second half of 2012," according to the report..
India is the second riskiest country for data centers, according to the report. In addition to water availability, major risk factors there are high energy costs, difficult business environment, high corporate taxes, high possibility of natural disasters, scarcity of educated workforce, energy insecurity, low GDP per capita and high inflation.
The report finds that while the Indian data center market is poised for rapid growth over the next five years, power security is a significant consideration there. The authors explain this by a "lack of diversity of energy imports and increasing reliance on imported oil."
High barriers to entry into the market, such as restrictions on foreign ownership make India the world's most difficult country to do business in, the report concludes.