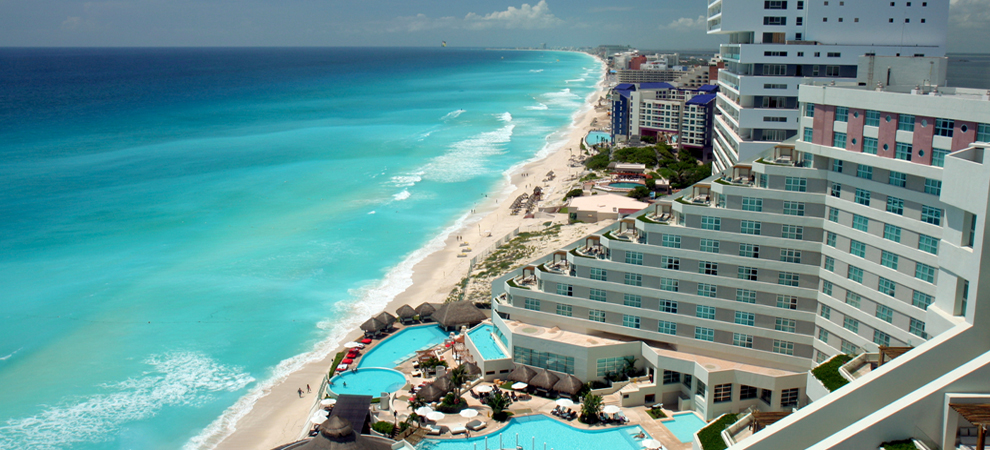 Positive Outlook for Mexico's Hotel Market
The outlook for Mexico's hotel industry is positive as the country enjoys a promising economic and political environment, as well as new domestic investment vehicles.
In 2014, hotel acquisition volumes are forecast to increase 15 percent and exceed $700 million, making it the highest annual level of transaction volume on record, according to research firm JLL.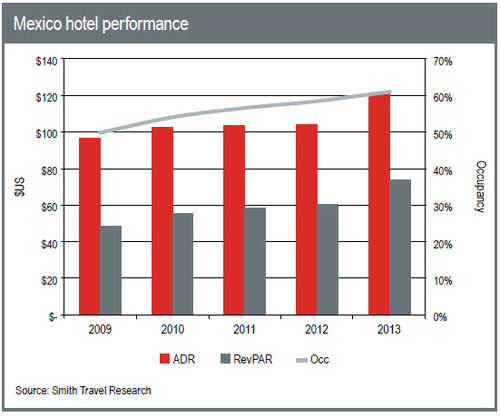 After a low of less than $100 million in hotel transactions in 2009, capital influx grew and hotel transactions topped $600 million in 2013.
Newly formed transaction vehicles such as FIBRAs -- which operate similar to real estate investment trusts -- and CKDs are driving the country's record-level transaction volumes, accounting for 25 percent and 50 percent hotel acquisitions in 2012 and 2013, respectively, JLL reports.
Last summer,
Starwood Hotels & Resorts announced
it was expanding its Mexico portfolio by 30 percent.
In Mexico City, hotel transactions totaled $270 million in 2013, earning the title of Latin America's most liquid hotel market, according to JLL.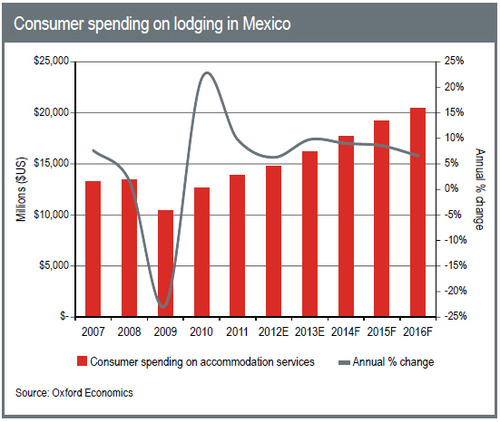 The firm expects hotel transaction volumes will continue growing in Mexico City, with real estate values increasing and cap rate for prime assets as low as 6.5 percent to 7 percent.
With a population of 20 million people, Mexico City is the most populous metropolitan area in Latin America.
"However, the city's room supply is relatively small," JLL writes. "The market's stock of 28,000 quality hotel rooms is comparable in size to that of secondary markets in the U.S., underscoring the opportunity for growth."
The hotel pipeline is constrained due to high barriers to entry including both the increasing cost and lack of available land within Mexico City's prominent submarkets such as Polanco and Reforma.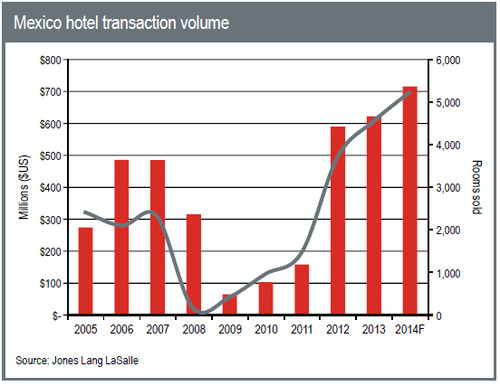 Since 2010, Cancun has recorded $250 million in hotel transaction volumes, marking the city as Mexico's second most liquid hotel market.
In Cancun, where 60 percent of rooms are associated with either U.S. or European brands, annual revenue per available room has increased 8.9 percent since 2009.
Last year, RevPAR grew 10.5 percent in the popular tourist location, driven by a 6.6 percent increase in occupancy. However, there is room for growth as average daily rate in the city remains 21 percent below the previous peak of 2008, according to JLL.