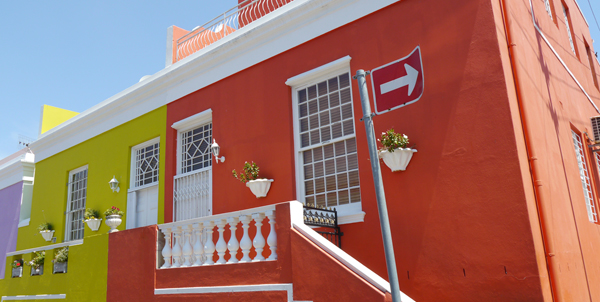 Uganda's Capital Booming But Bankers Jittery Over Defaulting Housing Market
Uganda, a 92,000-square-mile republic in east Africa housing 35 million residents, is booming in some of its real estate pockets but going down the drain in other sectors, according to mixed media reports in recent weeks. Bankers and developers are jittery. Loan defaults are mounting.
The Africa Report.com notes "financial institutions, already worried about their high level of exposure to the real estate industry, have cut back on the loans. Banks are also selling off property to recover their loans - posing new questions about the direction the property market is taking and whether house prices are over-inflated."
Uganda's central bank worries that monetary tightening will increase the rate of default.
Still riding the crest of fast development is Kampala, the country's capital and largest city with 1.7 million residents. New high-rise office buildings dot the Kampala skyline, but much of the space is vacant, according to brokers in a position to know.
Some suburbs in Uganda are also thriving. For example, Woolworths has its second-biggest store on the continent outside South Africa in Naalya.
The real estate sector was set to grow by 7% in the 2011--2012 financial year, according to the National Development Plan, but the property market is now facing trouble as owners start defaulting on their loan repayments, according to The Africa Report.
A slowdown in Uganda's economy, which grew at 3.2% over the same period, the lowest in more than two decades, and stringent monetary tightening to curb inflationary pressure are largely to blame for the rise in defaults.
"Over the past eight to 12 months, the percentage of non-performing assets has gone up by more than 200 basis points [2%]," Herman Kasekende, chief executive officer at Standard Chartered Bank Uganda, tells The Africa Report.
"It could be coming from the debt-burden ratio rising and probably catching up with levels that impact on the net take-home for the borrowers, especially the salary earners."
Kasekende maintains that the banks' bottom lines are strong enough to withstand the current distress in the real estate sector, according to The Africa Report.
Loans for the real estate sector now make up the biggest percentage of credit issued by banks.
Figures from the Bank of Uganda show that bank loans for commercial mortgages increased by 213% to 299 billion Uganda shillings ($120 million US) from June 2010 to June 2012, while lending to property developers shot up by 131%. One Uganda shilling equals $0.0004 US.
The Uganda Bureau of Statistics plans shortly to start collecting monthly data on the real estate industry, information that the central bank will use to monitor the exposure of financial institutions.