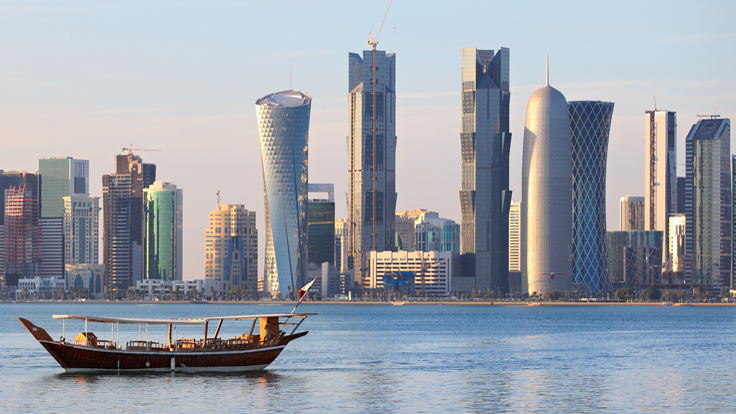 Qatar Hotel Rooms Filling Up
Luxury hotels in Qatar reported increases in occupancy and revenue in the third quarter, despite an increase in supply.
Occupancy rates in four- and five-star hotels rose to 57 percent from 50 percent a year earlier, while revenues increased 13.8 percent, according to data released by the Qatar Tourism Authority.
Qatar added 600 hotel rooms, but the average room rate in top-end hotels increased 8.82 percent in the third quarter from the same period of 2012, hit QR319 ($87.6) a night. Average revenue per available room grew by 4.41 percent.
Four- and five-star hotels are the bulk of the market in Qatar, accounting for 11,717 of Qatar's total 13,551 rooms.
The hotels were boosted by an increase in visits from regional tourists, which were up 20 percent. The largest increases came from Saudi Arabia and Kuwait; the number of visitors from the UAE and Oman was flat,
Gulf Times
reports.
The number of tourists reaching Qatar from other continents rose by 13.36 percent, led by an 18.27 percent increase from arrivals from Asia.
"Driving the tourism sector was increased exposure to the global economy, assisted by the influx of companies and businesses supporting Qatar's infrastructure development," QTA said in a statement.
Last month the Qatar Tourism Authority announced a deal to spend $800 million over four years with the French football team Paris Saint-Germain, which is owned by a subsidiary of Qatar's sovereign wealth fund.
"To reach France and other European markets, Paris Saint-Germain seemed a natural partner," QTA announced at the time. "Being associated with one of the best clubs in Europe and indirectly with Paris as a destination is an ideal opportunity for QTA to promote Qatar."
Qatar expects to add 55,000 hotel rooms to accommodate fans of the 2022 World Cup scheduled for Qatar.