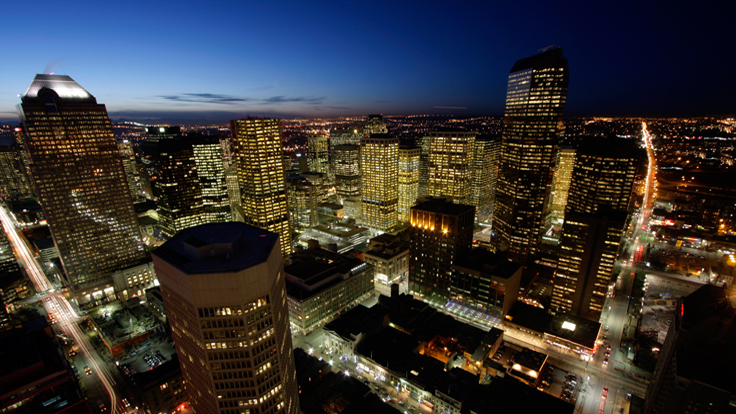 Signs of Cooling for Canada's Housing Market
Building permits in Canada fell in November, providing further evidence of a cooling housing market.
The number of permits dropped 6.7 percent in November, more than double the three percent drop predicted by analysts. Housing starts for December dropped to 189,672 units, less than the 190,000 forecast by economists.
"The decline (in building permits) is in line with our expectation that residential construction will soften in the coming year in the face of affordability challenges to a pace more in line with underlying demographics," CIBC World Markets economist Peter Buchanan said in a research note.
Canada's new housing price index remained unchanged in November, with prices increases in eight metropolitan area, remaining the same in eight and dropping in five, according to Statistics Canada. This comes after a 0.1 percent increase in October.
A survey of analysts conducted by
Reuters
showed a 0.1 percent monthly increase forecast for November. Home prices were up 1.4 percent compared to the prior year, marking the slowest since a 0.9 percent increase almost four years ago.
Canada's property market did not endure the market crash seen throughout the world, due to conservative lending practices and a stronger economy, analysts say. However, a run-up in home prices last year led to housing bubble speculation.
Economists are in large part divided on whether the market will experience a sharp correction or "land softly."
The latest reports may indicate a softer landing for the market. Home prices in the Toronto-Oshawa region, one of Canada's largest, increased just 0.1 percent from the previous month and 1.4 percent from the prior year.
In Vancouver, the
benchmark price for all homes reached $603,400 in December
, up 2.1 percent from the previous year.
Economists expect new construction in Canada to further cool this year. In 2013, housing starts totaled 188,200 units, dropping from 215,000 in 2012, marking the lowest full-year total since 2009, Robert Kavcic, senior economist at BMO Capital Markets, said in a research note.
"In fact, outside of that recession year, it was the slowest year for starts in more than a decade," Mr. Kavcic said. "We expect further cooling to about 180,000 units this year, which would reflect balanced overall building activity."