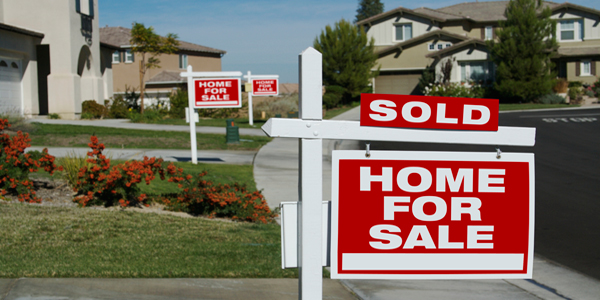 Analysis: Supply of Homes Dwindling in U.S.
Four years after the market crash, a shortage of homes for sale is driving up prices in many U.S. markets. Neighborhoods in California, Florida and Arizona hard hit by the collapse of 2008 have seen double digit prices increases in the last year, as buyers find it increasingly difficult to locate quality properties for sale.
The supply of available homes is now at 4.2 months, down from a glut of 10 months at the worst of the market, the National Association of Realtors (NAR) reports. In January, the number of homes listed for sale was down 17 percent from a year earlier, as inventories reached the lowest levels in eight years, according to data from Realtor.com
The supply numbers, more than prices, are the most discussed indicators in the latest reports on the U.S. market, which is returning to levels characterized by analysts as "healthy." Far from any passing trend or media hype, the consistently declining stock of housing is the most reliable barometer of the state of the market, many experts believe.
Around the country the dwindling supply of homes is impacting markets, in different ways.
"A low supply of available homes for sale will affect buyers, especially first-time buyers looking for more affordable, lower-priced homes since they are having to compete with investors and all-cash buyers," California Association of Realtors president Don Faught said in a report last week.
In Florida's Broward County, there were 4,517 available single-family homes in Broward at the end of January, down 27 percent from a year ago. In Palm Beach County, the number of homes on the market fell 42 percent.
Thanks to the numbers, home builder stocks have steadily gained in popularity over the last year, with some doubling in value. Popular
CNBC
stock analyst Jim Cramer is a vocal booster of the sector, citing the housing shortage as one of the key market trends for the year.
Several factors are affecting supply, economists say. Some owners are keeping their homes off the market, preferring to wait for prices to rise. Investors are also active again, eagerly scooping up any properties that appear at bargain prices.
At the same time, there are fewer foreclosed properties on the market. In January, approximately 1.2 million homes were in some stage of foreclosure in the U.S., compared to 1.5 million in January 2012, a 21 percent year-over-year decrease, according to CoreLogic, the research firm. Sixty-one thousand foreclosures were completed in the U.S. in January, down from 75,000 in
January 2012
.
As a result, there is even discussion of bubbles forming again in some areas, as prices rise to levels unseen in recent years.
"A one-year double-digit price bump I'm fine with," Ken H. Johnson, a professor at Florida International University's Hollo School of Real Estate, told the Sun Sentinel newspaper. "But incomes are not keeping up with home price increases, and that's when we start to work back toward a bubble again."
A downturn in the economy and a wave of properties hitting the market could easily send prices lower again, analysts say.
"We're making a painful transition from a market dominated by distressed sellers to a market in which the only people selling are people who want to sell," Glenn Kelman, chief executive of online brokerage Redfin told
USA Today
.
Several signs suggest the market may not be as healthy as the recent numbers suggest. Almost 28 percent of homeowners with mortgages owe more than their homes are worth, according to data from Zillow. Nearly 11 percent of all U.S. mortgages are either delinquent or in the foreclosure process, the Mortgage Bankers Association reports.
"Negative equity is still very high, and millions of homeowners have a very long way to go to get back above water, even with current robust levels of home value appreciation in most areas," Zillow chief economist Stan Humphries recently reported. "As a result, negative equity will remain a major factor in the market for the foreseeable future."
Market trackers such as Capital Economics and Zillow forecast price increases of anywhere from three to five percent for the year, which is certainly good news for the industry and homeowners. But the price increases "will not be as aggressively beautiful as they've been" in the past year, David Blitzer, chairman of Standard & Poor's index committee told a reporter.
For the latest data on U.S. home prices,
click here
.