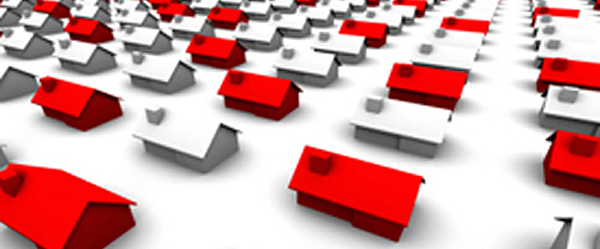 U.S. Housing Market Braces for Tomorrow's 5-Year Home Sales Data Error Revisions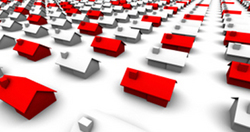 Both the U.S. financial and housing markets are bracing for tomorrow's National Association of Realtors (NAR) housing numbers. The reason for concern is not November's existing home sales data, but all home sales numbers for the last 5 years.
In a press conference tomorrow morning, NAR is planning to release a detailed explanation to their existing-home sales statistical counting errors going back to NAR's 2007 sales data to present day.
NAR stated in a pre-conference press release that although there are downward revisions for total sales in recent years, there is little change to previously reported monthly comparisons or characterizations based on percentage change. There is a comparable downward revision to unsold inventory, so there is no change to relative month's supply. Also, there is no change to median home prices.
An up-drift in sales projections developed over time between the fixed model for calculating sales rates and the actual marketplace, including growth in multiple listing service coverage areas, geographic population shifts, a decline in for-sale-by-owner transactions, some new-home sales trickling into MLS data and some individual sales being recorded in more than one MLS. Divergence of the data with other housing data metrics began in 2007, so revisions for 2007 through the present will be released.
NAR began to capture a larger share of actual transactions than was assumed in the calculation model based on the 2000 Census; resolving these issues has taking longer than anticipated in the absence of decennial data from the U.S. Census Bureau, which are no longer collected. Other major statistical series such as Gross Domestic Product and employment figures go through comparable periodic benchmark revisions to produce the most accurate data possible; the new benchmark process will permit much more frequent revisions.
NAR began its normal process for benchmarking sales at the beginning of this year in consultation with outside housing market experts. Data for the new benchmark was presented to and discussed with representatives of organizations including the Federal Reserve Board, Department of Housing and Urban Development, Freddie Mac, Fannie Mae, Mortgage Bankers Association, National Association of Home Builders, CoreLogic, etc.; and some individual economists.
Normal annual revisions will be released with January existing-home sales on February 22, 2012. Those revisions are expected to be minor and will fine-tune the data back though 2007.
---