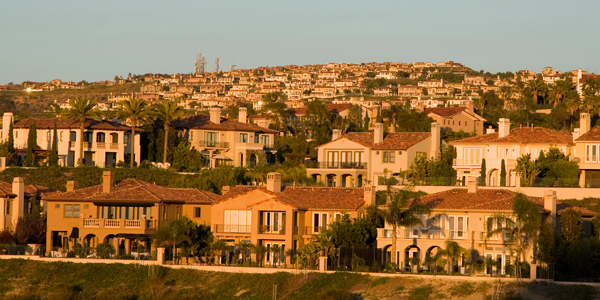 Toll Brothers to Develop Baker Ranch, a 2,000 Unit New Home Community in Orange County
Luxury home builder Toll Brothers and the Shea family of companies should be starting site work soon on a new 2,000-unit community in Orange County, California.
Toll Brothers, one of the nation's largest luxury home builders, and Shea Baker Ranch LLC recently announced their partnership to develop Baker Ranch, a master-planned community approved for more than 2,000 new homes in Lake Forest, Calif., one of south Orange County's most desirable markets.
Segmented into three villages, Baker Ranch will be comprised of approximately 1,780 single-family homes and up to 414 rental apartments. Designed to appeal to a variety of buyer profiles and price points, Baker Ranch will offer a broad range of product lines, including single-family attached, detached and multi-family homes.
The companies anticipate homes will be offered for sale in the spring of 2014.
Overall, the master plan contains approximately 40 acres of open space and recreation areas including an 8.4-acre central park, seven neighborhood parks, of which three are planned with private recreation clubs, and walkways and bicycle paths that will link all neighborhoods to the parks and recreation facilities. The City of Lake Forest is currently constructing a nearby community park and sports facility featuring up to six baseball/softball fields, five soccer fields, six hard courts for basketball or tennis, two large playgrounds and a 30,000 square-foot recreation center with a gymnasium and an attached amphitheater.
"We look forward to working hand-in-hand with Shea to develop Baker Ranch into one of Southern California's premiere master-planned communities," said James Boyd, Toll Brothers' regional president for California. "We are excited to continue to deliver the extraordinary homes that our buyers expect from the Toll Brothers brand."
Baker Ranch is the last significant portion of the roughly 5,000 acres of land acquired by the Baker and West families in the late 1950s, which has evolved into most of what is today's City of Lake Forest.
"We are thrilled to be in partnership with Shea to develop this spectacular site, which is among the last remaining large properties in Orange County, one of the nation's premier markets in which to live and work," said Toll Brothers CEO Douglas Yearley. "Together with Shea, we will create a wonderful place for residents of Southern California to enjoy the unique lifestyle of this special region.
"Our history of building homes and developing master-planned communities in Orange County dates back nearly twenty years. The size and scope of this community will ensure we are able to continue this tradition and serve our customers in this market for many years to come."
Toll Brothers serves move-up, empty-nester, active-adult, and second-home buyers and operates in 20 states from coast to coast.