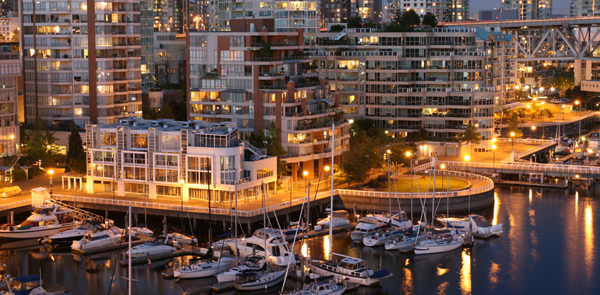 Canadians Top Global Buyers of U.S. Residences; Chinese Ranked Second
Who is helping the U.S. for-sale housing market recover these days? A good many Americans, of course. But to get a more balanced picture, look outside the U.S.
Foreign nationals accounted for $82.5 billion, or 8.9%, of the $928 billion spent on U.S. residential real estate from April 2011 through March 2012, according a June survey from the National Association of Realtors.
That was up 24% from $66.4 billion the previous year. More than 50% of sales over the past year occurred in just five states: Florida, California, Texas, Arizona and New York. Canadians have also been buying in the Midwest, including Chicago.
Since the 2008 housing bust in the U.S., foreign buyers have flooded the American market, taking advantage of favorable exchange rates, weaker prices and, in some cases, record-low mortgage rates.
Canadians are mostly buying in the US for investment now and retirement later.
Canadians accounted for 24% of sales to foreigners in the year to March, according to NAR data.
The Chinese are the second largest foreign home purchasers after the Canadians. Buyers from mainland China and Hong Kong account for over $7 billion in sales annually, or 11% of international sales activity in the year to March. The Chinese are buying high-end, multimillion-dollar homes from California to New York -- and paying cash. Many of the purchases also are for second homes or long-term investment.
The Chinese especially like the U.S. because their money goes further. In Shanghai, $2 million might only get you a two-bedroom condo.
While some of the Chinese buyers live in the U.S. full or part-time, realtors estimate about 40 percent of the homes are for investments. They're snapping up houses in states hit hard by foreclosures such as Nevada and Florida. Some are buying two or three homes at a time.
There is still another motivation: status. Owning a foreign house is a wealth status symbol in China these days.
Russian billionaires, too, have been making headlines for snapping up some of the most opulent homes in the United States, according to posted online reports from national brokerage houses like Coldwell Banker, Jones Lang LaSalle, Prudential Douglas Elliman Real Estate and the Shanghai magazine, Hurun Report.
For example, Forbes reports Yuri Milner 'overpaid' by 100% on a $100 million Silicon Valley mansion in 2011. Dmitry Rybolovlev's daughter bought an $88 million penthouse in New York City (after spending $100 million on Donald Trump's Palm Beach palace in 2008). An anonymous Russian buyer plunked down $47 million in Miami's most expensive sale ever.
Russian buyers get so much media attention at times because they tend to buy the highest ticket trophy properties. But other big spenders also gravitate to the U.S. from South American countries like Argentina, Brazil, Colombia and Venezuela.
Brazilians, too, are getting attention for their buying sprees in markets like Miami and increasingly, New York City, but Argentineans have been just as active.
Prudential Douglas Elliman Real Estate reports an Increasing number of Venezuelans are pouring money into American real estate, seeking a safe haven for their wealth from political and financial uncertainty back home. Many of the purchases are rental properties.
Buyers from France are also active in the South Florida home market.