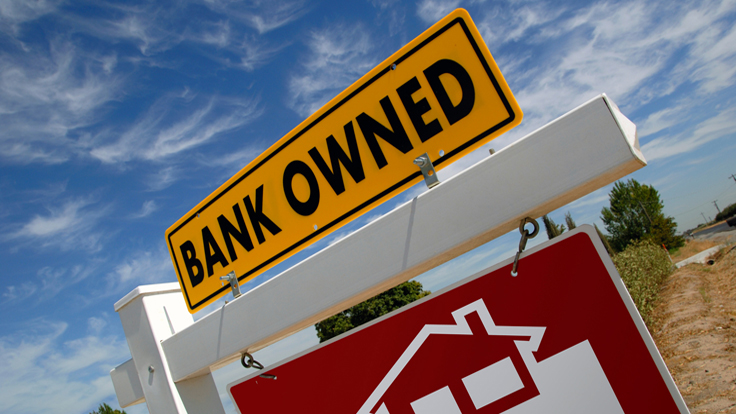 US Foreclosure Starts Hit Lowest Level Since 2005
Foreclosure filings in the U.S. fell 2 percent in August from July, a 34 percent drop from August 2012, according to data released today by RealtyTrac. Foreclosure filings -- default notices, scheduled auctions and bank repossessions -- dropped for the 35th consecutive month on an annual basis.
The decrease in overall foreclosure activity was driven largely by falling foreclosure starts in August, which were down 44 percent from a year ago to the lowest level since December 2005.
Foreclosure starts in August decreased from a year ago in 38 states, led by Colorado, where starts were down 80 percent and Arizona, where they were down 65 percent.
But the report was not all good news. Foreclosure starts increased in 17 states from July, led by a 226 percent in Nevada. RealtyTrac found a total of 3,236 homes in Nevada with foreclosure filings -- which includes default notices, scheduled auctions and bank repossessions -- up 11 percent from last year.
Nevada has replaced Florida as the state with the highest foreclosure rate. Florida's foreclosure rate in August decreased 14 percent from the previous month, falling to second place after taking the top spot for three consecutive months.
"The foreclosure floodwaters have receded in most parts of the country, but lenders and communities continue to clean up the damage left behind, which means the recent uptick in bank repossessions is a trend that will likely continue into next year," Daren Blomquist, vice president at RealtyTrac said in the release. "Meanwhile foreclosure flash floods will continue to hit some markets over the next few months as delayed foreclosure starts are quickly pushed into the pipeline."
More highlights from the report:
Foreclosure starts increased from the previous month in 17 states, including Nevada (up 226 percent), Ohio (up 44 percent), Maryland (up 24 percent), California (up 12 percent), and New York (up 8 percent).
Bank repossessions (REO) in August increased 6 percent from the previous month but were still down 25 percent from a year ago. REO activity nationwide has increased on a month-to- month basis in three of the last four months, reaching a five-month high in August.
REO activity increased from the previous month in 26 states and was up from a year ago in 23 states, including New York (up 123 percent to a 34-month high), New Jersey (up 63 percent to a 31-month high), Florida (up 48 percent to a seven-month high), Ohio (up 46 percent to an eight-month high), and Indiana (up 41 percent to a 9-month high).
Florida cities accounted for six of the 10 highest metropolitan foreclosure rates, down from nine of the top 10 in the previous month. Also in the top 10 metro foreclosure rates were Las Vegas and three Ohio cities: Toledo, Cleveland and Akron.