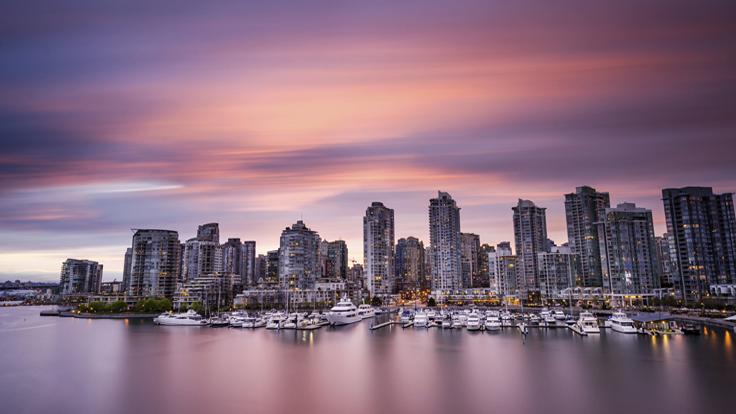 Vancouver Home Sales Higher in 2013
Total home sales in Vancouver were 14 percent higher in 2013 than the previous year, according to the Real Estate Board of Greater Vancouver.
A total of 28,524 detached, attached and apartments properties were sold in 2013, higher than the 25,032 sales recorded the previous year. The figure is 11.9 percent lower than the 32,390 residential sales in 2011.
"Home sales quietly improved last year compared to 2012, although the volume of activity didn't compare to some of the record-breaking years we experienced over the last decade," Sandra Wyant, REBGV president said in the report.
Vancouver's home sales total last year ranks as the third-lowest annual total in the last ten years. The 2013 listing inventory in Metro Vancouver dropped 6.2 percent from 2012, and was 8.1 percent lower than the homes listed for sale in 2011. However, the 2013 listing count was on par with the 10-year average, REBGV reports.
"It was a year of stability for the Greater Vancouver housing market," Ms. Wyant said. "Balanced conditions allowed home prices in the region to remain steady, with just a modest increase over the last 12 months."
The benchmark price for all homes in Greater Vancouver reached $603,400 in December, increasing 2.1 percent from the previous year.
The latest data shows a boost for the property market at the end of 2013. In December, home sales totaled 1,953, increasing a whopping 71 percent from the previous year. However,
compared to the previous month
, home sales fell 15.9 percent.
December sales were 8.1 percent higher than the 10-year December sales average of 1,807, according to REBGV.
More from the December report:
New listings for detached, attached and apartment properties in Greater Vancouver totaled 1,856 in December 2013. This represents a 34.5 percent increase compared to the 1,380 units listed in December 2012 and a 42.8 percent decline compared to November 2013 when 3,245 properties were listed.
Sales of detached properties in December 2013 reached 762, an increase of 79.3 percent from the 425 detached sales recorded in December 2012, and a 21 percent increase from the 630 units sold in December 2011. The benchmark price for detached properties increased 2.5 percent from December 2012 to $927,000.
Sales of apartment properties reached 850 in December 2013, an increase of 68.7 per ent compared to the 504 sales in December 2012, and an increase of 9.8 percent compared to the 774 sales in December 2011.The benchmark price of an apartment property increased 1.8 percent from December 2012 to $367,800.
Attached property sales in December 2013 totaled 341, an increase of 60.1 percent compared to the 213 sales in December 2012, and a 34.3 percent increase from the 254 attached properties sold in December 2011. The benchmark price of an attached unit increased 1.2 percent between December 2012 and 2013 to $456,100.