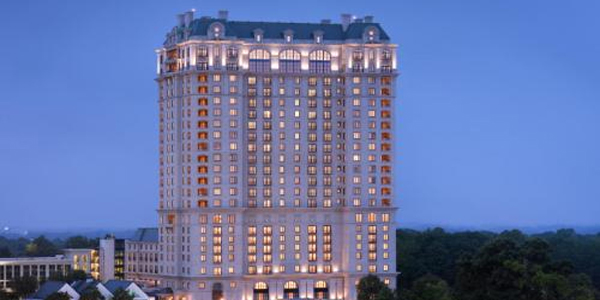 U.S. Hotel Sales Spike 63% in 2011, Median Asset Price Paid Jumps 11%
According to STR Analytics, total hotel property transactions in 2011 amounted to US$14.0 billion, compared to $8.6 billion in 2010. This is a 62.8-percent increase over 2010.
The average price per key in 2011 was US$200,000, compared with US$179,000 in 2010, an increase of 11.7 percent.
"Despite all of the market volatility in 2011, with the debt ceiling debacle and global economic uncertainty, the hotel industry has continued to rebound and investors have obviously taken note," said Steve Hennis, director at STR Analytics. "Investors are hoping to take advantage of the improving fundamentals, with average room rates on the rebound and supply growth negligible in most markets over the next couple of years."
Overall in the U.S., the highest price per room was the Ocean House in Watch Hill, Rhode Island, which sold for US$747,000 per unit. Other high price per room sales included: Mondrian Los Angeles (US$578,000); the Huntington Hotel in San Francisco (US$535,000); and the Royalton in New York (US$525,000).
In 2011 there were more portfolio deals than in 2010 and 2009. Large portfolio deals in 2011 included the US$1.02 billion acquisition of Innkeepers USA Trust's 64-property portfolio by Cerberus Capital Management LP and Chatham Lodging Trust, as well as Hyatt Hotel Corporation's US$660 million acquisition of LodgeWorks.
New York accounted for US$2.6 billion in transaction activity, almost 20 percent of 2011 deal volume. Major deals in the market included: Park Central New York, the New York Palace, the Paramount Hotel, the Radisson Lexington Hotel and the New York Helmsley.
See related news story on WORLD PROPERTY CHANNEL:
Tavistock Acquires Atlanta's Trophy St. Regis Hotel and Residences