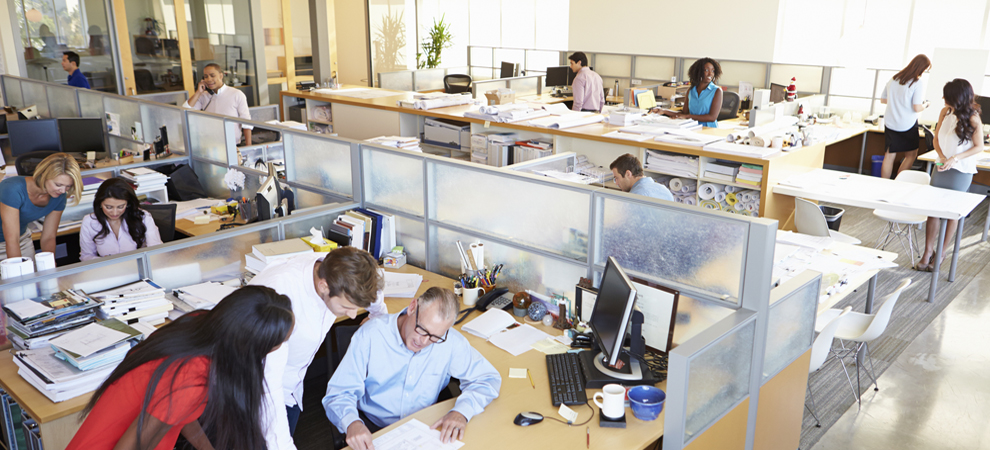 When to Move from Home Office to First Commercial Space: Top Triggers Revealed
If you're working from home or a shared office space and you're feeling unprofessional, isolated or lacking in storage, now is the perfect time to start thinking about moving to commercial premises.
According to Australia commercial property portal
realcommercial.com.au
's recently revealed survey of over 1000 small business decision makers across Australia found the most common triggers for businesses to moving from a home office to their first commercial premises were :
Not having an appropriate space to work in
A home office being less professional
A lack of storage; and
Feelings of isolation.
For businesses operating from a shared workplace, key drivers for the move to their own commercial premises were concerns about privacy, a need to feel more in control, and a lack of storage. The most commonly sought properties were retail, lower grade offices and industrial/warehouse spaces of less than 500sqm.
Participants in the survey identified the benefits of leasing as being able to lease a better property than they could afford to buy or one in a better area, and having the flexibility to move premises as their business needs change.
The benefits of buying a property were seen as having more control of the length of time in a property, more control over changes made to a property, and expectations of capital growth. According to the survey, the most stressful parts of moving premises are the physical move, arranging finance, the fit-out, and finding a property.
Realcommercial.com.au
Head of Sales Isaac Smith said that small business owners now have an added incentive to finally make the move into their first commercial premises.
"With the Federal Budget's recent incentive for small business owners to write off assets up to $20,000, now could be the right time to think about moving from your home office into your first commercial premises," he said.
"Small business owners have lots to manage, so we've made it easier for you by putting business related tips, tricks and advice on our blog at realcommercial.com.au," he added.
Realcommercial.com.au
's five top tips for businesses moving to their first commercial premises are:

1. Location -
Think about what location will best suit your business. Are you hoping to attract passing traffic or do you want to be close to major clients?

2. Lease vs buy -
Do you want to lease or buy? Leasing gives you flexibility to move as your business needs to change and often means you can base yourself in an area you couldn't afford to buy in; buying provides long-term certainty for your business, potential capital growth, and more control over changes you want to make to the property.
3. Budget -
Make sure you budget for set-up and ongoing costs including removalists, telco & utility connections, fit-out, new equipment and property improvements, monthly lease costs [and bank guarantee], and insurance. Remember you need to allow 10-12sqm per employee for an open plan office and get creative with a fit-out that reflects your brand - it doesn't need to break the bank so be sure to look at a range of furniture retailers, not just office furniture outlets.
4. Find an agent -
Find a commercial agent who 'gets' your business and understands what you need from your commercial premises- not only will it save time by helping you narrow your search and locate suitable properties, through your agent you can negotiate lease terms, rent-free periods and other lease incentives with the landlord.
5. Marketing -
Use the move to a commercial premises as a marketing opportunity for your business - host an office warming or use your change of address notification as an opportunity to remind current and former customers how you can help them.