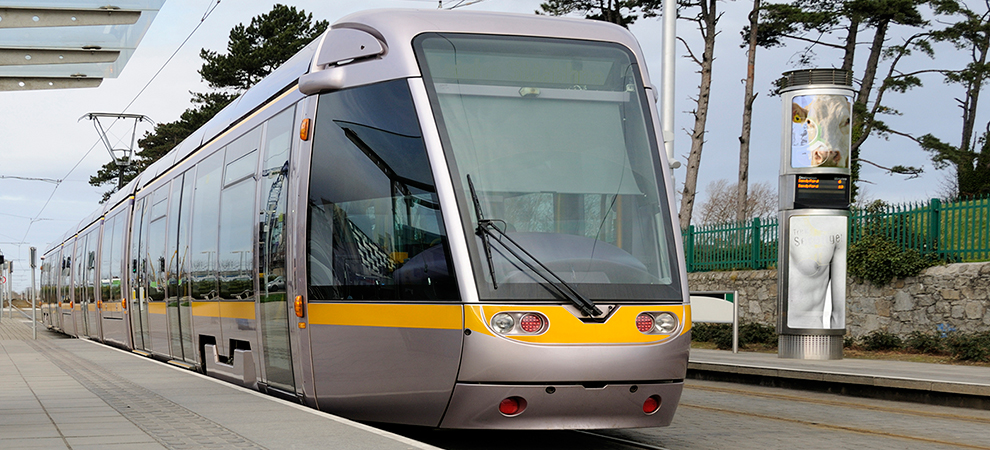 Irish Commuters Pay Housing Premium for Living by Train Stops
According to Ireland property portal Daft.ie, commuters living on the Dublin coastline pay on average the most for a property, with homes close to the Sandymount DART averaging €727,000.
In fact, stations close to the coast occupy the most expensive slots with Dalkey (€690k), Sandycove & Glasthule (€671k), Salthill Monkstown (€658k) and Sydney Parade (€652k) completing a DART top five on the new Dublin Rail Map produced by Daft.ie.
Properties close to the Ranelagh LUAS station command the highest average price (€650,000) on the LUAS green line. Meanwhile, those living in the City centre pay most on the LUAS red line with homes near the Spencer Dock stop averaging €573,000.
The figures shown are average asking prices for 3 bed semi-detached properties controlling for time, size and type for each of the stations on the DART & Luas lines. The sample of nearly 10,000 properties for sale comes from the 12-month period to the end of September 2015.
Most expensive (All Stations)
Sandymount - €727k
Dalkey - €690k
Sandycove & Glasthule - €671k
Salthill Monkstown - €658k
Sydney Parade - €652k
LUAS Green Line
Ranelagh - €650k
Charlemont - €626k
Beechwood - €615k
Cowper - €614k
Carrickmines - €582k
LUAS Red Line
Spencer Dock - €573k
Mayor Square - NCI - €526k
George's Dock - €494k
Jervis - €427k
The Point - €425k
DART
Sandymount - €727k
Dalkey - €690k
Sandycove & Glasthule - €671k
Salthill Monkstown - €658k
Sydney Parade - €652k