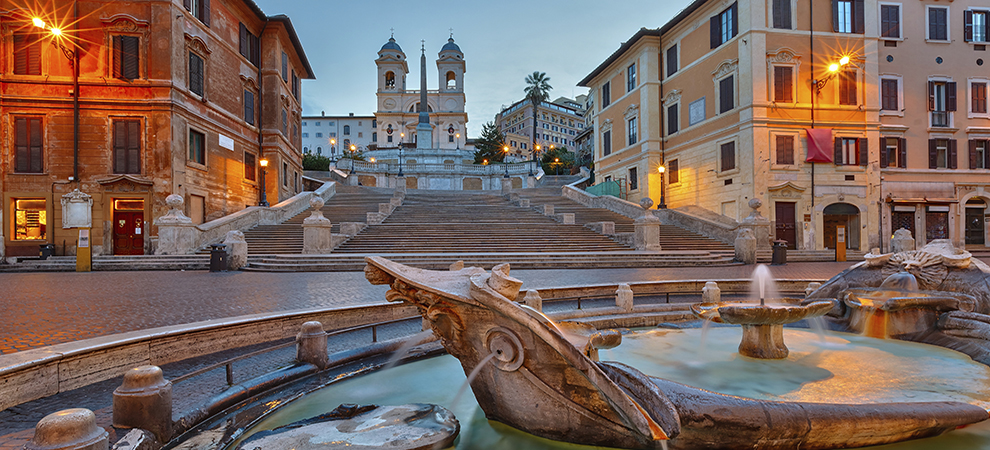 Rome Leads European Residential Property Rebound in Q1
According to a new report by
TheMoveChannel.com
, Rome is leading the rebound in demand for European property in Q1, 2015. Their latest Hotspots Index shows that the Italian capital was the most searched-for location in the world in Q1 2015, as overseas buyers flock to the continent.
European Report Highlights:
Rome most searched-for property location in the world
Portugal home to 14 of 50 most searched-for hotspots
France, Greece and Cyprus all in top 10
Rome accounted for 1.48 per cent of location searches in the first three months of the year, climbing one spot in
TheMoveChannel.com
's Hotspots Index from Q4 2014. Rome is the first of two Italian hotspots in the Top 10, with Como sliding one place from the previous quarter to seventh place.
Spain soared into the silver spot, with Malaga climbing three places to become the second most searched-for location. While interest surged in the Costa del Sol, demand for the Balearics also boomed, with Mallorca leaping 10 places in the Index to become the third most popular hotspot. Malaga and Mallorca accounted for 1.45 per cent and 1.02 per cent of searches in Q1 2015 respectively.
Portugal followed closely in fourth place, as Albufeira accounted for 0.96 per cent of location searches in the three months to March 2015. With property prices now showing their first signs of rising following the recession, and the Golden Visa scheme encouraging investment from outside of the EU, the Portuguese property market is now the most widely sought-after on
TheMoveChannel.com
: the country was home to 14 out of the Top 50 hotspots in Q1 2015, up from 11 in Q4 2014.
Spain and Portugal have both enjoyed record levels of enquiries in the past six months, but demand for European property is now spreading across the continent. France made its debut entry in the Hotspots Index Top 10, as the Dordogne received the sixth biggest share of searches (0.81 per cent). Greece also entered the Top 10 for the first time: Corfu jumped 19 places in the chart into eight place.
TheMoveChannel.com
Director Dan Johnson said, "Europe has never been more attractive to overseas buyers than it is now. Mortgage rates are low in France, prices are rising in Portugal, and Spain's market has bottomed out. With the pound at a seven-year high against the euro, spending power for Brits is exceptionally strong. Greece now accounts for six of the Top 50 hotspots - up from four in Q4 2014. The country's economic uncertainty could be bad news for the euro, but it is certainly good news for buyers."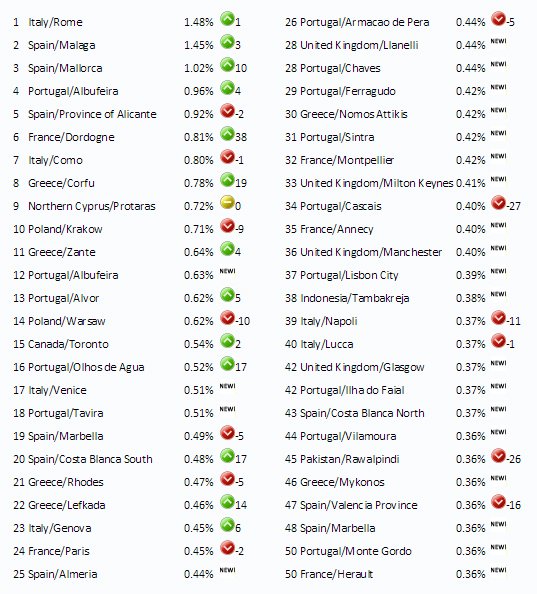 Source: TheMoveChannel.com