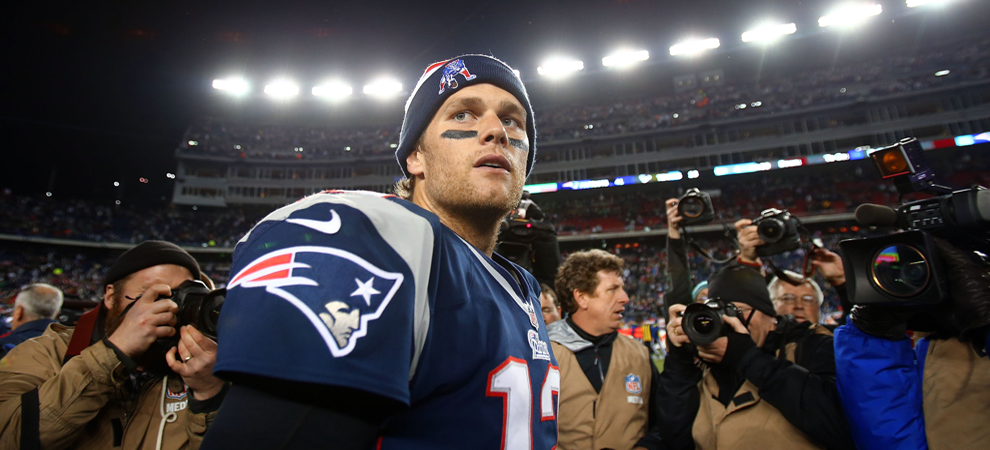 Super Bowl 51 was a Significant Win for Tom Brady and Houston's Hotel Industry
Not only was Super Bowl 51 a big win for Tom Brady and the New England Patriots, it was a big win for the city of Houston itself.
According to a new analysis by STR's Consulting & Analytics division, Houston's hotel performance exceeded expectations during Super Bowl 51 weekend, and performance was strongest in the central business district.
For the time period of February 3rd to the 5th of 2017, the Houston metro market reported occupancy of 84.2% and average daily rate (ADR) of $278.03. In the Houston CBD submarket, occupancy averaged 99.0% during the three-day period, and ADR hit $546.24. As a result, revenue per available room (RevPAR) grew 356% in the Houston metro market and 851% in the Houston CBD.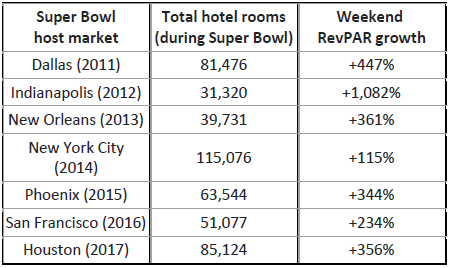 "Based on the relatively depressed state of the hotel industry in Houston, it wasn't a foregone conclusion that performance would fall in line with that of previous Super Bowl host markets," said Carter Wilson, STR's VP of consulting & analytics. "But as it turns out, year-over-year RevPAR growth slightly exceeded the 150% to 350% projection we released a few weeks back. Of course, that growth is helped by Houston's lower performance comparison base, but nonetheless, it was the third-highest among the past seven Super Bowls, even with Houston having the second most rooms to fill."
In addition to the Houston CBD, two additional submarkets reported occupancy in excess of 90%: Houston Galleria/Greenway Plaza (98.9%) and Houston Medical Center/Reliant Stadium (92.7%). All other submarkets in Houston, with the exception of the North/Woodlands submarket, surpassed an approximate 80% occupancy level.