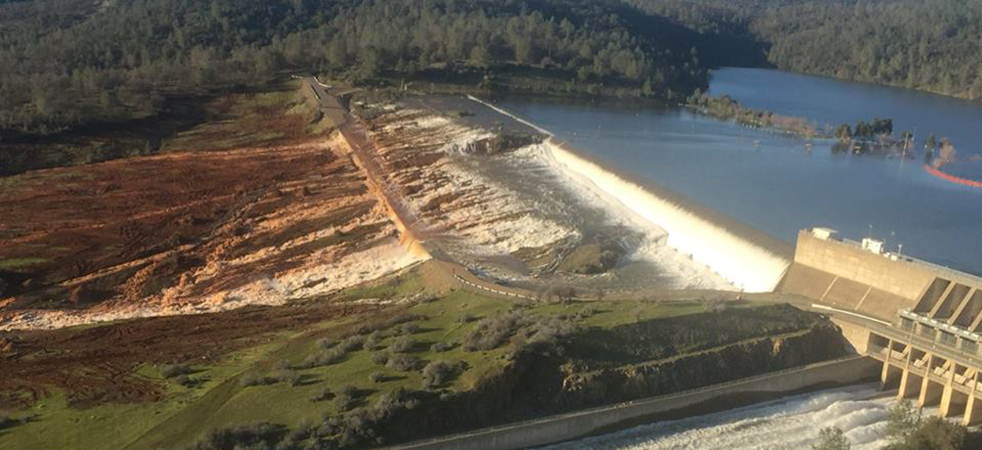 Potential Oroville Dam Failure Puts Over 50,000 Homes at Risk
Combined Reconstruction Value at Over $13 Billion
According to new data from Irvine, Ca-based CoreLogic, within the six primary counties at risk if the Oroville Dam were to fail completely, 50,047 single- and multi-family residential homes in the U.S. could be damaged with an estimated reconstruction cost value (RCV) of $13.3 billion.
Table one below shows the number of homes along with the RCV in Butte, Colusa, Glenn, Sutter, Yolo and Yuba counties in California that are at risk. The RCV reflects the cost to rebuild a property assuming 100-percent destruction.
Of the at-risk homes, only 12 percent are in a Special Flood Hazard Area (SFHA) as designated by the Federal Emergency Management Agency (FEMA). Homes with a mortgage identified as in an SFHA are required to carry flood insurance, but many homeowners do not carry flood insurance if they are not required to do so. Figure 2 below shows the number of homes along with the RCV for the most at-risk cities that could be affected by the dam's failure.
The majority of homes at risk are between 20 and 60 miles from the dam, totaling 33,967 properties with an estimated RCV of $9.8 billion. Additionally, there are 16,080 homes at risk of damage less than 20 miles from the dam with an estimated RCV of $3.5 billion.