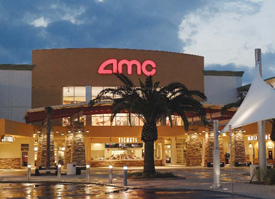 General Growth Properties Scheduled to Exit Chapter 11 Today
Eighteen months after voluntarily filing for Chapter 11 protection from creditors under the U.S. Bankruptcy Code, General Growth Properties Inc. is schedule to leave that protection today (Nov. 8).
U.S. Bankruptcy Judge Allan Gropper approved the Chicago-based company's reorganization plan Oct. 21. That plan involves the second largest mall developer in the U.S. to split into two companies and sell more than $2.1 billion of new stock.
The company's common stock has rallied remarkably. It is now trading in the $17 range after dipping below $1 at times last year.
To move on its reorganization and reduce its debt, General Growth has lined up $7 billion of capital from new investors led by Brookfield Asset Management Inc. of Toronto.
In return, those investors will receive General Growth stock collectively amounting to two-thirds of the company's total stock.
As it exits, General Growth will spin off a much smaller company. The larger company will own 185 U.S. malls and will keep the General Growth name, The
Wall Street Journal
reports.
The smaller spinoff, called Howard Hughes Corp., will hold many of General Growth's riskier assets, such as its residential-development division and a handful of malls, including New York's South Street Seaport.
General Growth sought Chapter 11 bankruptcy protection in April 2009 after failing to refinance portions of its $27 billion debt load as they came due. After exiting from bankruptcy, General Growth will carry roughly $20 billion of debt.
Under previous CEO John Bucksbaum and former Chief Financial Officer Bernie Freibaum, General Growth had relied heavily on debt--specifically mortgages--to finance its rapid growth through acquisitions.
That made it one of the most debt-heavy real-estate investment trusts in the U.S. as the capital-market crisis and subsequent recession erupted in 2007 and 2008, according to the WSJ.
General Growth's board ousted Bucksbaum--whose father and uncle founded the company in 1954--and Freibaum in October 2008, replacing them with board members Adam Metz and Thomas Nolan.
The new executives then led General Growth's efforts to restructure its debt out of bankruptcy before the company concluded it couldn't avoid bankruptcy.
In bankruptcy, Metz and Nolan oversaw the restructuring of General Growth's mortgages and the recruitment of the new investors.
Joining Brookfield as new investors in General Growth are activist investor Bill Ackman's Pershing Square Capital Management LP, Blackstone Group LP, the Teachers Retirement System of Texas and Fairholme Capital Management, led by founder Bruce Berkowitz and President Charles M. Fernandez.
Please see related Real Estate Channel Postings:
---