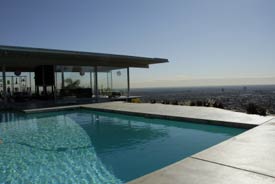 Duarte California Now Most Expensive Zip Code in U.S.
According to a recent report from
Forbes.com
, the average of median price of homes located in the most expensive zip codes in the U.S. now tops over $4,000,000.
Forbes.com
also reports that the top 500 U.S. zip codes also experienced a continued year-over-year price drop of 5% for high-end home prices, which is slowing from a price drop of 7% reported the prior year for high-end homes.
The most expensive zip code in the U.S. for 2010 now belongs to the new hot spot of Duarte, California (91008) with a median home price of $4,276,462.
Here is full list of America's top ten most expensive zip codes for 2010 as reported from
Forbes.com
:
● Duarte/Bradbury, CA (91008) - Median Home Price: $4,276,462
● Atherton, CA (94027) - Median Home Price: $4,010,200
● Rolling Hills, CA (90274) - Median Home Price: $3,892,456
● Alpine, N.J. (07620) - Median Home Price: $3,814,885
● New York, N.Y. (10014) - Median Home Price: $3,785,445
● Beverly Hills, CA (90210) - Median Home Price: $3,684,150
● New York, N.Y. (10065) - Median Home Price: $3,626,001
● Belvedere/Tiburon, CA (94920) - Median Home Price: $3,283,269
● New York, N.Y. (10012) - Median Home Price: $3,221,371
● Santa Barbara/Montecito, CA (93108) - Median Home Price: $3,151,220
---