---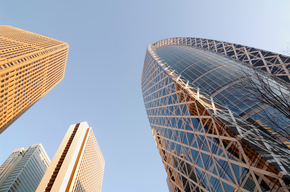 REITs continue to hold their strength, even in weakened global real estate markets, according to the Asia Pacific Real Estate Association (APREA).
APREA CEO Peter Mitchell told the Malaysian National News Agency (BERNAMA) the REIT structure continues to be a fundamental driver of the securitization of real estate holdings in many international markets.
"It has proved remarkably resilient in the face of the global financial crisis, particularly in Asia, because of their transparent and liquid characteristics." Mitchell said.
"Asia has the lowest level of securitized real estate in the world," Mitchell said. "It is estimated that only about 4 per cent of investment grade real estate in Asia is held in REIT-type structures,"
"Taking that last point, assuming an ultimate level of securitization of investment grade real estate of 25 per cent suggests a market that could grow to well over $500 billion US.
"REITs in the US, Asia and Australia have recovered and performed much more strongly than other real estate asset classes since the crisis," he told Bernama.
Citing Ernst & Young data, Mitchell said the global REIT market has grown to a total market capitalization of $568 billion US, growing by $138 billion last year alone. "Much of this growth has been in Asia," he said.
Just before the launch of the first Japanese REIT (J-REIT), the market capitalization of REITs in Asia was around $2 billion US, he said. Five years later, it was about $50 billion.
"Today, there are about 144 Asian-based REITs with a market capitalization of approximately $127.7 billion US," he said.
On a total return basis, Mitchell told Bernama Asian REITs in most countries have outperformed equities regularly, particularly since the global financial crisis, and they have been superior performers on a risk and risk-adjusted return basis.
He noted the growth has been phenomenal, but the Asian REIT industry is only in its infancy, accounting for only 11.5 per cent of all global REITs, Bernama reported.
Mitchell told Bernama major investment banks confidently predict that in the near future market capitalization will comfortably exceed $100 billion US and continue to grow exponentially.
He said a number of compelling underlying factors for this growth include a large portion of real estate in Asia still held in private hands and weigh heavily on company balance sheets.
"This is not sustainable long term Mitchell said. "The REIT format is a much more efficient way for companies to hold real estate assets,"
Regardless of when India and China introduce their own REIT markets, their strong growth alone "will have cascading effects on the regional economies," Mitchell told Bernama.
Other factors, he noted, include more countries introducing REIT regimes, as in the Philippines, and more investment grade stock coming into the market "in the wake of strong economic growth throughout the region," Bernama reported.
Sign Up Free | The WPJ Weekly Newsletter
Relevant real estate news.
Actionable market intelligence.
Right to your inbox every week.
---
Real Estate Listings Showcase