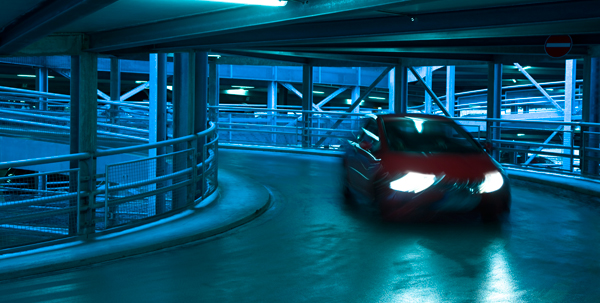 Average Parking Spot Sale in Hong Kong Rises to $82,600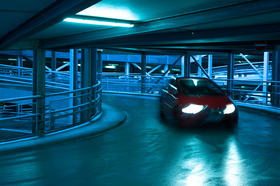 Talk about innovative niches.
Slowed by the government's 2010 extra tax on residential sales, investors in Hong Kong real estate have found a new and more profitable product: The sale of parking spots in both residential, commercial and industrial markets.
The Centaline Property Agency Ltd. in Hong Kong reports the average parking spot sale in the third quarter of this year rose 6.7 percent to HK$640,000 ($82,600 US), the second highest on record. Investors are asking those prices because Hong Kong is starved for new parking and development space.
The record for average parking-spot prices is HK$660,000 ($85,161), set in the fourth quarter of 1997, just before the city's last major real estate crash.
Now the government has a new concern: A bubble erupting on the parking space market, as it did in the apartment market where prices have doubled in four years, driven by near record-low interest rates and an influx of money from China.
Midland Holdings Ltd. notes there were more than 8,300 parking space transactions in Hong Kong in the first 10 months of this year, accounting for 8.9 percent of all property deals. That percentage is the highest since records were first kept in 1997.
Hong Kong Chief Executive Leung Chun-ying has unveiled three major sets of curbs on home buying since taking over in July. But most analysts in this region say there is just too much cash lying around in Hong Kong these days, begging for profitable ventures. Another factor: Banks continue to lend, at low interest rates, on most of the new real estate-related business.
For example, a space in the exclusive Repulse Bay area sold in May for HK$3 million ($387,000 US), the most for a single transaction and more than double the median U.S. home price, according to
CarparkHK.com
, a website that tallies parking-spot information.
Home prices gained 4.4 percent in the third quarter, according to Centaline, the city's biggest closely held realtor by market share. Hong Kong already is the priciest place to buy a home, according to broker Savills Plc (SVS), which compared prices in 10 cities, including New York and London.
Most parking spaces in Hong Kong, including those inside residential complexes, are freely transferable with separate ownership titles from the apartments. Some garages have rules prohibiting non-residents from entering and parking on the premises.
Spaces in industrial and commercial buildings also are transferable, though landlords at most prime-office and shopping locations normally hold on to parking spaces to benefit from the stable rental returns they provide, Bloomberg reports.
Hong Kong banks normally lend a maximum 50 percent of a parking space's value, compared with 70 percent for residential properties because parking-space mortgages are riskier for banks compared with residential-and commercial-property mortgages,
Developers often sell the spaces independently from the residential units. For example, Cheung Kong (Holdings) Ltd. sold 514 parking spaces at its Festival City project in the city's north on Nov. 24 for HK$980,000 to HK$1.3 million. One Hong Dollar equals $0.1290 US.
While realtors post listings of parking spaces for sale and charge fees on deals, few brokers specialize in them because the margin is too small. Most buyers go to websites such as
CarparkHK.com
or
ParkingHK.com
, which partners with Hong Kong City Parking, for information.