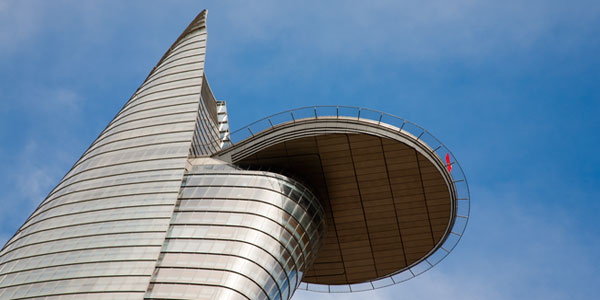 Japanese Investors Gamble on Niche Property Markets of Vietnam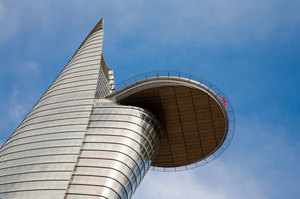 Real estate in Vietnam never has been a hot market for most Asia-Pacific investors. Players from Singapore and South Korea used to be the most visible property investors in Hanoi and Ho Chi Minh City.
That's changing now that Japanese money men are starting to enter Vietnamese markets.
Regardless of the global financial crisis, Vietnam still ranks fourth among the most attractive emerging markets to foreign investors, according to the Association of Foreign Investors in Real Estate (AFIRE).
Office buildings, residential sites and industrial properties are getting the attention of Japanese investors, according to recent economic research on the Asia-Pacific realm.
It was only a matter of time before Japanese investors entered the Vietnamese real estate arena after being involved for some time in that country's finance, communication and consumption markets.
Only last week, for example, Japan's Tokyu Corp. broke ground on the $1.2 billion Tokyu Binh Duong Garden City project. Tokyu did the deal in partnership with Becamex IDC Corp., a Vietnam-based developer.
The Becamex-Tokyu joint venture invests VND25 trillion, or $1.2 billion, to develop the project which covers 71 hectares (175 acres) in Binh Duong New City. The project will have space for entertainment, commerce and offices and 7,500 housing units.
Tokyu is a major Japanese player already invested in multiple fields including electric railway, urban development, transport, retail, hotel and education.
Another big Japanese investor in Vietnam real estate is Tama Global Investment Pte. That company, under Japan's Tama Home Group, last December entered the Vietnamese market by buying a 20 percent stake in Cotec Real Estate Development and Investment Joint Stock Co. (Cotecland), a subsidiary of Cotec Group in Vietnam. .
Under the partnership, Tama Home will transfer advanced technology in property construction and construction management to the local partner. That strategy is expected to shorten building periods, reduce costs, improve product quality and increase profits.
Meanwhile, in the office building segment, a Japanese property investment fund has acquired the Centre Point building on Nguyen Van Troi Street, Phu Nhuan District in Ho Chi Minh City.
The industrial property segment is also active. Long Duc Industrial Park in Dong Nai will be developed by Vietnam's Donafood in cooperation with three Japanese partners, Sojitz Corporation, Daiwa House Industry Co. Ltd. and Kobelco Eco-Solution Co. Ltd.
With the combined stake of 88 percent in the joint venture, the Japanese companies and the local partner will invest $100 million in the 281-hectare (694 acres) industrial estate.
In property services, KMIX Corp., a Japanese private company, has bought a 45 percent stake in Huy Bao Company to penetrate the local high-rise building management and maintenance market. KMIX did the deal after seeing a saturated property services market in most Japan areas.
Developers and investors in Vietnam, however, are not as overjoyed with 2011 results as the Japanese appear to be. Most Vietnamese developers generally view their current real estate market in an ups-and-downs cycle, with no permanent stability. That observation, however, doesn't bother most Japanese investors.
They generally view Vietnam's ballooning population, low labor costs, the yen's appreciation, stable economic growth, rising income per capita and the Japanese government's support of overseas investments as an attractive market with unlimited growth potential.