Frankfurt's Patrizia Contracts to Buy London's Tamar Capital Group in Estimated Multi-Million-Dollar Deal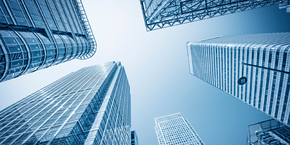 It's a deal that will make Frankfurt-based Patrizia Immobilien AG (FRA: P1Z) one of the biggest commercial real estate operators in Europe. The German company has contracted to buy Tamar Capital Group, a London-based real estate investment and asset management company.
The price was not disclosed in a statement from publicly traded Patrizia, but global real estate analysts speculate the transaction will be at least at the nine-figure level.
The deal will add about £560 million ($904 million US) of commercial, office and retail real estate assets to Patrizia's portfolio, the company said in a prepared statement.
London-based Tamar will become a fully owned subsidiary of the German company in January 2013. United Kingdom financial regulators still have to approve the deal.
Tamar concentrates exclusively on commercial real estate, focusing on office, retail and industrial assets. Overall, Tamar Capital states it manages about £570 million ($921 million US) in real estate. One British pound equals $1.62 US.
Patrizia's chief executive Wolfgang Egger states his company's expansion in Europe is on schedule. The acquisition will give Patrizia operations not only in the United Kingdom real estate market but also entree in the Irish, French, German, Belgian and Scandinavian markets.
Patrizia's expansion plans also include a deal the Frankfurt company set up in Germany in February of this year. Patrizia agreed to buy Landesbank Baden-Wuerttemberg's real estate unit, LBBW Immobilien GmbH, which owns 21,000 apartments in Germany.
The value of the transaction was €1.44 billion (£1.17 billion or $1.89 billion US). That will make the acquisition Germany's biggest property deal since 2008.
Global investors continue to target property in the United Kingdom, largely because of a weak pound, a reputation as a safe haven and returns that beat financing costs.