M&T Realty Capital Corp., a wholly-owned subsidiary of 156-year-old Buffalo, NY-based M&T Bank (NYSE: MTB), has loaned New York City-based TIAA-CREF $92.6 million to buy the 371-unit MassCourt East End luxury apartments in the Mount Vernon Triangle neighborhood of Washington, DC. Terms of the financing were not disclosed in a news release from the Washington office of HFF which arranged the deal.
"This is a great case study on the type of financing that can be achieved through the right process, with strong sponsorship and high-quality assets," says HFF senior managing director Kevin MacKenzie. Managing director Cary Abod worked with MacKenzie on the deal.
---
Biggest European Housing Sale Deal on the Table in Germany
Germany's Finance Ministry has told the media no deal has been made yet but it is in talks with Germany's third- largest publicly traded residential landlord and a U.S.-based, world-wide vulture fund to sell off a total 12,300 residential and commercial properties for a potential gross price of $1.95 billion. The properties are all in eastern Germany.
The reported deal involves TAG Immobilien AG of Hamburg and Lone Star Funds of Dallas, TX. According to sources familiar with the pending transaction, TAG and Lone Star had outbid rivals KWG Kommunale Wohnen, Cerberus and Blackstone.
When the deal is done, TAG will pay about $653 million for 12,000 apartments. Lone Star will acquire 300 commercial properties owned by the German government for about $1.3 billion.
The closing would mark the biggest deal of its kind in Germany over the last decade, according to persons in a position to know. The deal would surpass the $1.4 billion sale earlier this year involving buyer Patrizia Immobillien and seller LBBW, a public sector bank.
(
Also see Done Deals, Oct. 26, 2012, New $655 Million German Fund Going After Offices, Shops and Hotels
)
---
Polish Shopping Center Sold for $504 Million
Manufaktura, a 1.35 million-square-foot shopping center with 35 restaurants and 3,000 parking spaces in Lodz, Poland, has been sold for $504 million (390 million euros). The buyer was Union Investment Real Estate GmbH, Germany's second largest property fund manager based in Frankfurt/Main. The seller, Apsys Group of Lodz, said in a prepared statement it was selling its one-third stake in the mall.
The two other mall owners, Fonciere Euris (EURS) and Ralllye (RAL) SA, both of Paris, are expected to receive about 60 million euros ($77.82 million US) each after the deal closes. One euro equals $1.30 US. The mall owners are selling their stakes in the mall to reduce company debt, according to the statement.
---
Rio Can and Tanger Partner to Buy Two Montreal Area Retail Centers for $95 Million
One of Canada's biggest REITs and a major U.S. retail developer are joint venturing to purchase a 50-50 stake in two Montreal outlet centers, they announced in a prepared statement.
Toronto-based RioCan Real Estate Investment Trust (TSX: REI.UN) and Greensboro, NC-based Tanger Factory Outlet Centers Inc. (NYSE: SKT) are acquiring Les Factoreries St. Sauveur in St. Saveur des Monts, Quebec and Bromont Outlet Mall in Bromont, Quebec.
The purchase price includes the assumption of 18.8 million in two unpaid mortgage loans at Les Factoreries. The loans carry an interest rate of 5.7% and mature in 2015 and 2020. Bromont Outlet Mall is being acquired free and clear of financing.
---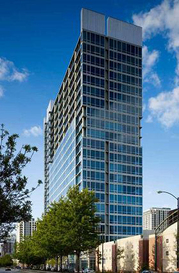 Chicago South Loop Apartment Tower Goes for $49 Million
Three real estate firms have joined to purchase 1401 South State, a 22-story, 95 percent leased, 278-unit Class A apartment tower in Chicago's South Loop neighborhood. The Chicago office of HFF arranged a $49.35 Fannie Mae loan for the purchase.
The buyers are Marquette Companies of Naperville, IL; Hunt Development Group (NYSE: HDG) of El Paso, TX; and American Realty Advisors of Glendale, CA. The name of the institutional seller was not disclosed in a news release from HFF.
---
Inland Pays $39 Million for Dallas, TX Shopping Center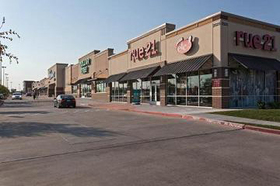 Inland Diversified Real Estate Trust Inc. of Oak Brook, IL has acquired Wheatland Town Center, a newly built, 206,223-square-foot shopping center with a strong mix of national retailers in Dallas, TX for about $39.3 million, the company said in a news release. Not acquired in the purchase deal was a shadow-anchored Target store.
"This property is located in one of the strongest retail markets in the country," said Inland president and CEO Barry Lazarus. "We like (to buy) shopping centers that are strategically located next to Target stores because they typically generate increased traffic flow for all other tenants."
---
Orlando's Highpoint Club Apartments Generates $30 Million Sale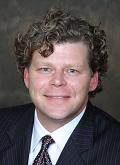 Jamie B. May
Robbins Property Associates of Tampa, FL paid New York City-based Sentinel Real Estate Corp. $30 million for the 17-year-old, 348-unit, 43-building Highpoint Club Apartments complex in the Waterford Lakes neighborhood of south Orlando. The Orlando office of Institutional Property Advisors (IPA) brokered the sale.
"This institutional-quality asset possesses enormous upside potential," says IPA executive director Jamie B. May. "The new owner can continue to upgrade units in order to realize the property's full potential, which will provide the opportunity for rent increases as the market improves."