---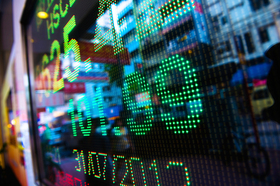 With European investors hungry for fresh investment capital, London-based AXA Real Estate Investment Managers announced it has raised $1.8 billion (1.4 billion euros) to loan projects in The Netherlands, Sweden, Norway, Finland and Switzerland. The new funds raises AXA's lending chest to 7 billion euros for the year to date. One euro equals $1.30 U.S.
AXA says it expects to raise another two billion euros by the end of this year. The new tranche of fund-raising follows 1.3 billion euros in investments made by AXA Real Estate for the first half of 2012. AXA Real Estate Investment Managers is a subsidiary of AXA Investment Managers (AIM)
---
Amazon Buys Its 11-Building Seattle Headquarters Campus for $1.16 Billion
Signaling that near-future growth is on the way, Seattle, WA-based Amazon.com, founded by entrepreneur Jeff Bezos, has contracted to purchase its 11-building, 1.8-million-square-foot South Lake Union headquarters campus from Vulcan Real Estate for $1.16 billion.
The deal is expected to close before the end of the year. Seattle real estate sources call it the biggest commercial real estate deal in Seattle's history. The sales price of the four-year-old property equates to $644 per square foot.
Vulcan Real Estate was founded by Microsoft co-founder Paul Allen. He began building the complex in 2008 after Amazon signed long-term leases that expire in the 2020s. Allen is selling the property to rebalance its investment portfolio and free up capital for more development in the booming South Lake Union neighborhood of Seattle, according to published media reports.
---
California Healthcare Investment Partners' Portfolio Hits $1 Billion
Newport Beach, CA-based American Healthcare Investors and Griffin Capital Corp. announced their $108.5 million acquisition of three Los Angeles-area hospitals and three medical office buildings in Frisco, TX and Jasper, GA. The purchase brings the partners' portfolio value to $1.1 billion on 121 buildings in 26 states.
"Reaching the $1 billion mark in aggregate portfolio value, based on purchase price, is a key milestone for Griffin-American Healthcare REIT II," said Danny Prosky, a principal of American-Healthcare Investors and president and chief operating officer of the REIT.
He added, "Size and scale can be very important in terms of real estate portfolio operations, efficiency and potential enhanced value of the REIT as a whole. The REIT has now grown to the size where it is one of the largest and most significant owners of healthcare-related real estate in the country."
---
Hammerson Sells Its Last London Office Asset for $323 Million
Anxious to leave the office investment sector to concentrate on owning large shopping centers, London-based Hammerson has sold its last central London office property for $323.68 million (200 million pounds). The buyer was Kumpulan Wang Amanah Pencen (KWAP), a Malyasian state pension fund.
The property is 10 Gresham Street, a building mainly occupied by Lloyds Banking Group. The property had been valued earlier this year at $195 million pounds. Hammerson bought the building in August 2010 in a joint venture with Canada Pension Plan Investment Board (CPPIB) for $175 million pounds. Hammerson owned 30 percent of the building. That means its net share of the sale proceeds will be about 60 million pounds ($96.84 million US). One British pound equals $1.61 US.
---
SL Green Pays $173 Million for Two Prime New York City Buildings
New York City-based SL Green Realty Corp. has acquired two strategically located commercial buildings in Midtown South, currently regarded as the hottest office submarket in Manhattan. The properties are the 104,000-square-foot 635 Sixth Avenue and the 163,000-square-foot 641 Sixth Avenue. The seller was New York City-based Atlas Capital Group LLC.
The two adjoining properties were built in 1902 and span the full block between 19th and 20th Streets, the core of Midtown South. Apex Technical School recently vacated the entire 635 Sixth Avenue building. The buildings have a combined 47,000 square feet of prime retail space. Jones Lang LaSalle was the sole advisor on the transaction.
---
Mexican Investors Plan to Invest $150 Million in Foreclosed South Florida Homes
Spotting a niche in South Florida's mountain of repossessed and foreclosed homes, Vulcan Investment Partners announced it will be purchasing 1,200 of these properties for a total $150 million. Vulcan was founded by leading Mexican business and financial entrepreneurs.
The company said Vulcan Invest Partners administers VulcanDynamicRealty Fund LP, a fund specifically established for purchasing and renovating distressed properties at 50 percent of their original construction cost.
In a prepared statement, Vulcan CEO Inaki Nagrete says 700 single-family homes come out of foreclosure every week in Miami-Dade and Broward counties. He says that when the fund is liquidated in 2017, he expects to see a 100 percent increase in the values of the properties in Vulcan's portfolio, plus an annual rental cap rate above 14 percent.
---
NYC's Almanac Affiliate Throws $100 Million into Philadelphia RAIT's Lending Pot
Privately held ARS VI Investor I LLC, an affiliate of New York City-based Almanac Realty Investors LLC, has agreed to place $100 million in the lending vehicle of Philadelphia, PA-based RAIT Financial Trust (NYSE: RAS). The new capital will be used to fund RAIT's expanding loan origination and investment activities, the company said in a prepared statement.
The funding will coincide with the appointment of Almanac partner Andrew M. Silberstein to the RAIT board. Almanac was founded in 1981 under the name of Rothschild Realty. To date, Almanac says its investments and commitments total more than $2.7 billion in 30 companies.
---
Arbor Closes Eight West Coast Fannie Mae Deals Totaling $31.2 Million
Uniondale, NY-based Arbor Commercial Funding LLC, a wholly-owned subsidiary of Arbor Commercial Mortgage LLC, announced it has funded eight Fannie Mae loans totaling $31.2 million across California and New Mexico.
The properties are 570 Knollview Court, Palmdale, CA, $9 million; 1801-1825 Morton Ave., Los Angeles, CA, $8.18 million; Garden Estates Apartments, Ventura, CA, $3.7 million; Madison at Green Valley Apartments, Henderson, NV, $3.6 million; Woodcrest Apartments, Las Cruces, NM, $3 million; 13260 Maclay St., Los Angeles, CA, $1.33 million; Tuscany Villa Apartments, West Covina, CA, $1.28 million; and The Arbors, Davis, CA, $1 million.
Sign Up Free | The WPJ Weekly Newsletter
Relevant real estate news.
Actionable market intelligence.
Right to your inbox every week.
---
Real Estate Listings Showcase