---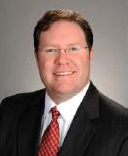 Aaron Swerdlin
Two of the country's largest self-storage companies have completed a $560 million deal involving 22 properties totaling 1.6 million square feet in New York, Pennsylvania and Connecticut. CubeSmart bought the assets from Storage Deluxe. Both firms are based in New York City. Aaron A. Swerdlin, senior managing director of Pittsburgh, PA-based HFF (NYSE: HF), closed the deal for Storage Deluxe.
The acquisition gives CubeSmart 520 self-storage facilities across the U.S. The company also operates CubeSmart Network consisting of 850 additional self-storage facilities. The deal leaves Storage Deluxe with seven operating facilities in the boroughs of New York City and six additional facilities currently under construction.
---
Johannesburg's Shoprite Plans $205 Million Expansion in Nigeria
South African supermarket chain Shoprite (JSE: SHPJ) is gambling $205 million on new property development in Nigeria, one of the poorest nations on the globe. The company states it plans to open nine new stores in Nigeria by mid-2013, bringing its total in that country to 13. The publicly traded Johannesburg-based company says it also plans 21 new stores in Angola, another poor South African nation.
Shoprite is using government retail sales figures to back up its development plans. The data show retail sales jumped 8.3 percent year-on-year to May 2012. The company says its own numbers show sales in the South African markets rose 14.4 percent to 82.7 billion rand ($10 billion) in the same period. The company states its operations outside the main South African market increased sales by 25.4 percent. (8.3 South African rands equal $1 U.S.)
---
San Francisco's Carmel Pays $95 Million for NYC Apartments
San Francisco, CA-based investment firm Carmel Partners has acquired the Electra, a 163-unit, 22-story residential rental building on the Upper East Side of Manhattan at 354 East 91st Street. Carmel paid New York City-based Forkosh Development $95 million or $582,822 per unit for the nine-year-old structure developed by Forkosh in 2003.
The acquisition was Carmel's second in New York City where average apartment rents continue to be among the highest in the U.S. The building has about 144,000 square feet of residential space and 8,902 square feet of retail.
Daniel Messing and Steven Forkosh, son of developer Alex Forkosh, closed the deal for Forkosh Development. Messing and Forkosh are principals in Portman Realty, an 18-month-old brokerage in the Soho district. The transaction was Portman's largest since it was founded.
---
Greystone Closes $$72.7 Million in Two HUD Loans in NYC
New York City-based Greystone Funding Corp. has originated $72.7 million in financing for two multifamily housing projects in NYC. The first property, a 224-unit building, received about $40 million of loan proceeds. That amount included an undisclosed amount of cash-out to the owner. The second property, a 152-unit building, received $32.7 million, also with cash-out to the sponsor.

Greystone managing directors Mordecai Rosenberg, Donny Rosenberg and Traverse Fourniier handled the transactions.
"HUD financing today represents a once-in-a-lifetime opportunity to lock in 35-year, self-amortizing financing at rates below 3%," notes Mordecai Rosenberg.
""More and more property owners are starting to recognize the distinct value that HUD-insured financing can provide to their portfolio - even in New York City where owners have long relied on five-year to 10-year bank financing."
---
McCarthy Starts Construction of $72 Million Bob Hope Airport Project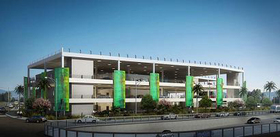 St. Louis-based McCarthy Building Companies, a 148-year-old, employee-owned general contractor, has started construction on the new $72.7 million, 520,000-square-foot Bob Hope Airport Regional Intermodal Transportation Center in Burbank, CA. Completion is scheduled for 2014.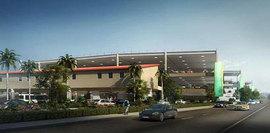 The facility will provide direct connections for airport, train and bus passengers, as well as for rental car customers and bicyclists.
The work also entails construction of an elevated 1,100-foot-long moving walkway which will transport rental car customers and rail and bus passengers between the transportation center and airport terminal.
---
PCCP Provides $66 Million to Recapitalize Baltimore Hilton and Delaware Apartments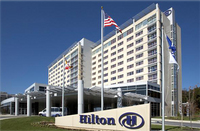 PCCP LLC, a private New York City-based equity firm, has provided $66 million to recapitalize a Hilton Hotel near the Baltimore Washington International Airport and Justison Landing, a multifamily project along the Christina riverfront in Wilmington, DE.
The two senior loans went to a joint venture led by New York City-based AllianceBernstein U.S. Real Estate Equity Partners LP. The properties were built by Wilmington, DE-based Buccini-Pollin Group.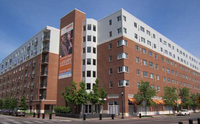 PCCP vice president John Prete said the two institutional-quality assets were originally capitalized with loans from the Anglo Irish Bank. "After being nationalized, Anglo Irish sold its U.S. real estate debt portfolio, which led to this recapitalization opportunity."
---
Qatar Prime Minister Buys Manhattan Townhouse for $47 Million
Qatar Prime Minister Sheik Hamad bin Jassim bin Jaber Al-Thani has purchased the 22,000-square-fot, five-floor townhouse owned by RTR Realty president Aby Rosen at 22 East 71st St. in New York City for $47 million. The property, one of the largest in Manhattan, was listed for $75 million in 2008.
The secret transaction was closed without a broker. The sheik had previously tried to purchase two other townhouses but was turned down because he had two wives and an entourage of 24 personal aides, according to published media reports.
---
Israel-Owned Firm Sells Florida Senior Housing Facility for $31.5 Million
The Atrium at Boca Raton, a 160-unit, 103,597-square-foot assisted living facility at 1080 NW 15th St. in Boca Raton, FL, has been sold for $31.5 million or $196,875 per unit. The buyer was HCRIX, a Delaware-based limited liability company. The seller was North Miami Beach-based Royal Senior Care.
Gazit Senior Care, a wholly owned subsidiary of Israel-based Gazi-Globe, owns a 60% interest in Royal Senior Care. Royal Care had purchased the property in June 2004 for $4.5 million from Sunrise Assisted Living, according to Palm Beach County real estate records.
---
Fort Lauderdale, FL Office Tower Sold for $28.7 Million
Coconut Grove, FL-based Banyan Street Partners has purchased the six-story, 238,238-square-foot Tower 101 at 101 NE Third Ave. in Fort Lauderdale, FL for $28.7 million or about $120 per square foot. Sabadell United Bank of Sabadell, Spain, provided a $20.9 million loan or the acquisition. The building is reported to be 68 percent leased.
Sign Up Free | The WPJ Weekly Newsletter
Relevant real estate news.
Actionable market intelligence.
Right to your inbox every week.
---
Real Estate Listings Showcase