---
Cleveland, OH-based Forest City Enterprises has completed new financing for its 76-story, 898-unit luxury condominium community in Lower Manhattan, NY. The developer says the transaction is valued at $1.05 billion. The deal makes New York City-based TIAA-CREF a 49 percent equity owner of the Frank Gehry-designed property at 8 Spruce Street.
The development's original partners, Forest City and National Real Estate Advisors (NREA) retain 26 percent and 25 percent ownership stakes respectively. In a news release, Forest City president and CEO said his company expects to receive about $120 million from the recapitalization transaction.
---
Emaar Loans $500 Million on Mixed-Use Turkish Project
A consortium of European and Middle East banks are financing an estimated billion-dollar mixed-use development in Turkey. The project is spearheaded by Dubai's largest developer, Emaar Properties, the company announced.
Emaar itself has signed off on a $500 million, seven-year loan for Emaar Square, the development that will include residential, commercial and retail sectors. Turkey's largest shopping mall is also planned for the project.
---
Forest City Sets Up $400 Million Acquisition Fund
Forest City Enterprises Inc. of Cleveland, OH and the Arizona State Retirement System have jointly announced the creation of a $400 million, strategic capital partnership to invest in multifamily developments in New York City, Washington, DC, Boston, Los Angeles and San Francisco.
The Retirement System will provide 75 percent of the funds; Forest City, 25 percent. Forest City will be the fund manager. According to Forest City executive vice president Robert O'Brien, equity from the fund will be paired with conventional project financing for an estimated aggregate development investment of about $800 million to $1 billion.
---
Aragon Spends $100 Million for Three Apartment Communities
Beverly Hills, CA-based Aragon Holdings continued its buying spree with the $100 million purchase of a total 1,104 apartment units in two states. Aragon spent $52 million of its own money; Freddie Mac loaned $48 million. This year alone, the California firm purchased $200 million of multifamily assets in six states.
Its newest acquisitions include the 496-unit Holland Park in Lawrenceville, GA; the 232-unit Azalea Springs in Marietta, GA; and the 376-unit Hampden Heights in suburban Denver, CO.
---
AIG Unit Loans Hollywood Sunset Strip Landmark $78 Million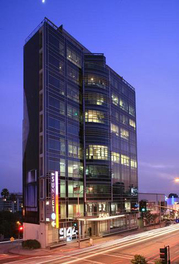 The Sunset, a 177,949-square-foot mixed-use development and one of the largest along Hollywood's internationally known Sunset Strip, has received a $78 million loan from New York City-based AIG Asset Management Group. The Los Angeles office of HFF brokered the three-year, floating-rate loan for the owner, Broadreach Capital Partners of Palo Alto, CA.
The 95 percent-leased property in West Hollywood includes a 10-story, 71,119-square-foot office tower; a two-story, 106,830-square-foot retail and office plaza; and a five-level, 937-space underground parking garage. The Sunset was built in 1963 and has undergone several reconstructions since then.
---
New Jersey Urban Renewal Group Pays $66 Million for Apartments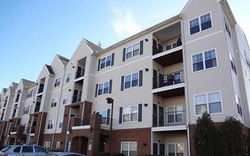 MFREVF Aberdeen Urban Renewal LLC of Aberdeen, NJ made its first investment purchase with the $66.5 million acquisition of Avalon at Aberdeen Station, a 290-unit, Class A multi-housing community adjacent to the Aberdeen-Matawan train station in New Jersey.
The 10-year-old, four-story property is 96 percent leased, according to the Florham Park, NJ office of HFF which brokered the sale for New York City-based AvalonBay Communities Inc. The price equates to $228,448 per unit.
---
Freddie Mac Loans $56 Million on Nine-Property Refinancing in California
The Federal Home Loan Mortgage Corp. (Freddie Mac) has loaned Los Angeles, CA-based Universe Holdings Development Co. $56 million to refinance nine multi-housing properties in the Los Angeles and San Diego metropolitan markets. The loan rates range from 3.74 percent to 4.08 percent. The portfolio totals 536 units and has an average occupancy of 98 percent.
---
Kennedy Wilson Borrows $51.8 Million on Two Far West Communities
Beverly Hills, CA-based Kennedy Wilson has borrowed $51.8 million on two 10-year-fixed-rate loans to finance the 300-unit, 21-building, 95-percent leased Atrium Apartments in Kent, WA and the 217-unit, 95-percent leased Harrington Square Apartments in Renton, WA. The lender was M&T Realty Capital Corp. of Baltimore, MD.
A $25.8 million loan on the Atrium carries a 3.44 percent interest rate. The $26 million loan on Harrington Square has a 3.35 percent rate. Harrington Square also has 2,980 square feet of retail space.
---
Popular San Francisco Bay Mixed-Use Purchased for $42.5 Million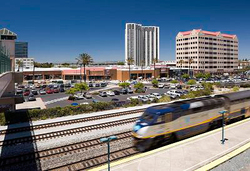 Public Market, a well-known, 272,000-square-foot mixed-use development in the San Francisco Bay area, has been purchased for $42.5 million by joint venture partners Angelo, Gordon & Co. of New York City and City Center Realty Partners LLC of San Francisco.
Bank of America provided the six-year loan which has a one-year extension option and a future funding component for property renovations, leasing commissions and tenant improvements. The loan has a competitive risk-based spread over the 30-day LIBOR rate.
---
Western National Pays $42.5 Million for Corona, CA Apartments
Western National Realty Advisors, an affiliate of Irvine, CA-based Western National Group, has acquired the 312-unit, 96 percent-leased Parcwood Apartments in Corona, CA for $42.5 million. In a news release, Jerry LaPointe, vice president of Western National Realty Advisors, says the property is located in a strong submarket. Western National Group is one of the largest multifamily owners and developers in the U.S.
Sign Up Free | The WPJ Weekly Newsletter
Relevant real estate news.
Actionable market intelligence.
Right to your inbox every week.
---
Real Estate Listings Showcase