---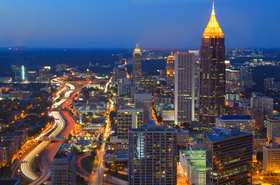 Post Apartment Homes, L.P., the operating subsidiary of Atlanta, GA-based Post Properties, Inc. (NYSE: PPS), has closed on its previously announced public offering of $250 million aggregate principal amount of senior unsecured notes due 2022.
Christopher Papa, executive vice president and chief financial officer of Post Properties, said in a news release, Post Apartment Homes intends to use the net proceeds to redeem the remaining approximately $130.1 million in principal outstanding of its 6.30% senior unsecured notes, which mature on June 1, 2013 and pay premiums and related fees and expenses of approximately $4.1 million for general corporate purposes, which may include future property acquisitions. The 2013 Notes are expected to be redeemed Dec. 3, 2012.
---
Axel Springer Buying Belgium Online Real Estate Portal for $163 Million
Berlin-based Axel Springer AG, one of Europe's largest multimedia companies, has agreed to buy Belgian real estate portal Immoweb for 127.5 million euros ($163 million US). Axel Springer's joint venture Axel Springer Digital Classifieds is the buyer of record, according to the company's prepared statement.
The JV will buy 80 percent of Immoweb's shares. Immoweb's family shareholders would keep the other 20 percent. Immoweb was created in 1996 and counts 2.4 million visitors monthly to its portal.
Axel Springer Digital Classifieds, a 70-30 joint venture with General Atlantic, owns Axel Springer's shares in other online portals. They include European job portal StepStone Group, British-based job portal Totaljobs and property portals SeLoger in France and Immonet in Germany.
---
NASCAR Plaza Going for About $100 Million to Parkway Properties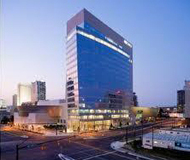 NASCAR Plaza, a three-year-old, 20-story, 390,000-square-foot office tower in downtown Charlotte, NC, is being sold for about $100 million. Orlando, FL-based Parkway Properties Inc. is the buyer. The seller is a joint venture between Trinity Capital Advisors of Charlotte and Rubenstein Partners of Philadelphia, PA.
The building is adjacent to the NASCAR Hall of Fame and is headquarters for NASCAR which has leased 139,000 square feet through May 2021.

The property is 88 percent leased at an average rent of $25.61 per square foot, according to Parkway president and CEO James R. Heistand.
"We expect to create additional value through leasing and rent growth in a submarket that we believe will outperform during a recovery," Heistand said in a prepared statement. The sale is expected to close by year end.
---
Planned San Diego Apartment Project Finds $45 Million in Financing
Holland Partners Group Management Inc. of Vancouver, WA has obtained $45 million in construction and 10-year permanent financing from an undisclosed life insurance company for the development of a 243,000-square-foot, Class A apartment and retail project in the East Village submarket of downtown San Diego, CA. The San Diego office of HFF brokered the two loans. Terms were not disclosed.
The 1.24-acre project will be known as 15th and Market and will have 243 apartments and about 10,000 square feet of ground floor retail space.
---
San Diego Union Tribune Refinanced for $27.5 Million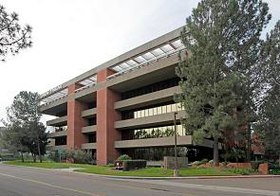 Manchester Financial Group, the San Diego, CA owner of the three-building, 329,000-square-foot headquarters of the San Diego Union Tribune, has received a $27.5 million loan from an undisclosed life insurance company to refinance the property. The San Diego office of HFF found the financing and will also service the loan. Terms were not disclosed.
The property includes a five-story, 165,000-square-foot office building; a three-story, 161,000-square-foot industrial building; and a 2,500-unit service building. The complex is the central location for the company's digital, print and multimedia platforms. The property sits on 13 acres adjacent to the Fashion Valley Mall.
---
Boston Bank Loans $27 Million on Office-Retail Portfolio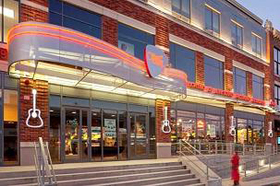 Boston Private Bank & Trust Co. has loaned Boston-based Samuels & Associates $27 million to finance a two-building, 70,330-square-foot office and retail property in the city's Fenway Park neighborhood. Terms of the loan, brokered by the Boston office of HFF, were not disclosed.
The properties are at 1249 Boylston St. and 1255 Boylston St. originally built in the 1920s, both buildings were renovated in 1990 and are fully leased. 1249 Boylston is a 37,495-square-foot building leased to CVS Pharmacy and Partners Healthcare. 1255 Boylston is a 32,835-square-foot building occupied by Guitar Center and Nextel.
---
Dallas Fund Acquires 353,017-SF of Prime Austin, TX Retail Space
In a speculated multi-million-dollar deal, Dallas, TX-based Velocis Fund has purchased the 189,340-square-foot West Woods Shopping Center and the 163,677-square-foot Springdale Shopping Center, both located in affluent Austin, TX neighborhoods. The transaction brings the fund's total assets under management to about $160 million.
The acquisition was the fund's eighth and ninth purchases which include office, retail and medical office properties. Velocis Advisors' co-founders and managing directors are Fred Hamm, Mike Lewis, Steve Lipscomb and Jim Yoder.
Sign Up Free | The WPJ Weekly Newsletter
Relevant real estate news.
Actionable market intelligence.
Right to your inbox every week.
---
Real Estate Listings Showcase