---
Arbor Funds 7 FHA Loans Totaling $87.6 Million Covering 1,329 Apartments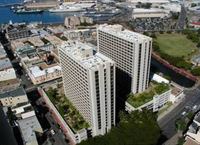 Uniondale, NY-based Arbor Commercial Mortgage LLC is providing a total $87.6 million in FHA mortgages on seven apartment projects containing a total 1,329 units from Hawaii to Virginia.
The properties include Hale Pauahi Apartments, Honolulu, HI; Chester Village Green, Chester, VA: Haven Pointe Apartments, West Haven, UT; Glenwood Apartments, East Lansing, MI; Penny Lane Apartments, Ruston, LA; Ellsworth Square Apartments, Salem, OR; and another multifamily asset in Chester, VA.

Joseph Donovan
"This established FHA platform has allowed us to meet our long-time clients' increasing demand for FHA financing wherever they do business across the country," says Joseph Donovan, Arbor's senior vice president and director of FHA lending.
---
Long Island City Developer Gets $62.3 Million Apartment Construction Loan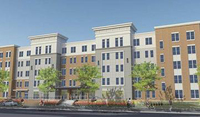 O'Connor Capital Partners of Long Island City, NY plans to break ground in early 2013 on The Residences at Fresh Pond, a planned 428 unit, Class A multi-housing development in Cambridge, MA.
RBS Citizens Financial Group Inc. of Providence, RI is providing a four-year, fixed-rate construction loan for the project. The loan has one 12-month extension option. The interest rate wasn't disclosed by the Boston office of HFF that brokered the funding for the 25-year-old developer.
---
Freddie Mac Provides $49 Million in New Financing for Dallas Project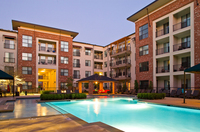 Dallas-based Billingsley Co., a 34-year-old firm founded by Henry and Lucy Billingsley, has received a $49 million loan from the Federal Home Loan Mortgage Corp. (Freddie Mac) on Gramercy on the Park, their 545-unit Class A apartment complex in north Dallas, TX.
The Billingsleys plan to use the money to pay off an existing construction loan. The Dallas office of HFF will service the securitized loan through its Freddie Mac Program Plus Seller/Servicer program.
---
IKEA Buys 14.6-Acre Parcel near South Florida's Dolphin Mall for $31.5 Million
Swedish home furnishings retailer IKEA has purchased a 14.6-acre parcel near Dolphin Mall in the Miami suburb of Sweetwater for $31.5 million. The seller was Procacci Development Corp. of Boca Raton, FL.
IKEA plans to build a 417,000-square-foot retail store atop a two-level, 1,500-space parking garage on NW 117th Avenue at the intersection of the Dolphin Expressway and The Florida Turnpike.
IKEA opened its first Florida store in 2007 in the Broward County city of Sunrise, FL. Two other Florida IKEA stores are in Orlando and Tampa.
---
Seattle's Weidner Closes $30 Million Phoenix, AZ Apartment Purchase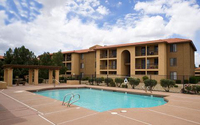 Seattle-based Weidner Investment Services has closed its $30.1 million purchase of the 548-unit, 90-percent rented La Palma apartment community in Phoenix, AZ. The seller was LAP LLC of Orange County, CA. Jones Lang LaSalle's Capital Markets group brokered the transaction on the 28-year-old, 27.6-acre property.