---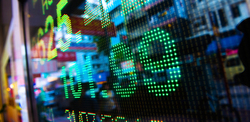 Big deals are going down regularly these days in the U.S. commercial real estate sector despite the country's faltering economy. For example, Realty Income of Escondido, CA is buying New York City-based American Realty Capital Trust Inc. in a deal both companies say will be valued at $2.95 billion. The transaction is scheduled to close in fourth quarter 2012 or first quarter 2013.
Under the deal, Realty Income says it will issue about 45.6 million of its shares valued at $1.9 billion to American Realty shareholders. It says American Realty shareholders will get 0.2874 Realty Income shares worth about $12.21 for each American Realty share.
In addition to the share exchange, Realty Income will assume about $526 million in debt and repay about $574 million of outstanding debt and transaction expenses. The companies said that boosts the total value of the transaction to $2.95 billion and will make Realty Income the 18th largest REIT in the U.S., based on total pro forma equity market capitalization.
---
Chinese Conglomerate Closes $2.6 Billion Cinema Transaction
Beijing-based Dalian Wanda Group Cq Ltd. has closed its $2.6 billion acquisition of Kansas City, MO-based AMC Entertainment Holdings Inc. The company said the deal creates one of the largest cinema companies in the world. Combined, the new company will operate 5,670 screens in 432 movie theaters around the world. Wanda also owns and operates real estate development and tourism businesses in China.
Wanda chairman and President Wang Jianlin told a press conference in Los Angeles he wants to invest billions in new companies in the U.S. and Europe. Those companies would include additional theater chains and department stores.
---
Century Bridge Capital Ready to Pour $170 Million Into China Projects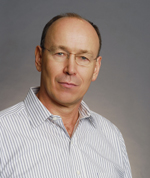 Thomas R. Delatour, Jr.
Century Bridge Capital of Dallas, TX has closed its $170 million Century Bridge China Real Estate Fund LP and is ready to invest the money in prime projects in China's growing Tier 2 cities.
Century Bridge CEO Tom Delatour says that with about 400 million Chinese rural residents expected to relocate to China's cities in the next 15 years, China's ongoing urbanization and infrastructure needs will continue to drive growth in the Tier 2 cities. He says the fund's equity will be aimed build-to-sell middle-income residential real estate projects and development enterprises.
Big-name global investors placed money into the Century Bridge fund. They included Church Pension Fund, Metropolitan Real Estate Equity Management, Merseyside Pension Fund, Quilvest and Deutsche Finance Group.
---
Munich Partners Pay $121.4 Million for D.C. Office Building
GLI Real Estate Partners, a 12-year-old, Munich, Germany-based real estate investment adviser, has purchased the 100-percent leased, 10-story, 178,000-square-foot Carroll Square Class A office building in the east end submarket of Washington, DC for $121.4 million or about $682 per square foot.
The seller was Bethesda, MD-based Seaton Benkowski & Partners. HFF's Washington, DC office brokered the transaction. The building has new construction and seven late 19th Century commercial townhomes. To date, GLL has invested $2 million in core commercial properties in major U.S. markets.
---
Kuwait Bank Buys Prime UK Department Store for $53 Million
Debenhams Department Store, a landmark six-story retailer in the center of Leeds, England, is under new ownership today. Gatehouse Bank, the Kuwait-owned Islamic investment bank based in London, paid $53 million (33.4 million British pounds) for the 234-year-old retailing firm.
Debenhams has 153 stores across the UK and Ireland and 69 stores in 25 other countries; Debenhams is listed on the London Stock Exchange and is a constituent of the FTSE 250 Index. Gatehouse says it has a global real estate portfolio valued at over 575 million British pounds ($920 million U.S.) Gatehouse is considered one of the most active non-institutional investors in the industry, according to Trade Arabia News Service.
---
Japan's Mitsui Subsidiary Acquires 95% Interest in $51 Million DC Office Project
Mitsui Fudosan American Inc. (MFA) announced it has purchased a 95 percent interest in a planned 171,000-square-foot, Class A office building at 1200 17th Street NW in Washington, DC. MFA is the U.S. operations of Japan's largest real estate company. MFA's joint venture partner is Akridge, a full-service Washington, DC-based real estate firm.
At a speculated minimum of $300 per square foot, the estimated construction cost of the project will be at least $51 million, according to several DC construction industry sources. The project will be MFA's second investment in the DC market, according to MFA president and CEO Yukio Yoshida.
---
$50 Million Redevelopment Under Way in Columbus, OH
Atlanta, GA-based Carter and equity partners Bob Weiler and Don Kelley have broken ground on a $50 million, 325,000-square-foot redevelopment of the former Columbus City Center mall in downtown Columbus, OH. The mall was leveled in October 2009 to create a public park and spark future new development.
The redevelopment project has been renamed HighPoint at Columbus Commons. It will be a residential and retail enterprise with 301 residential units atop 23,000 square feet of first-floor retail space. The project is scheduled for completion in December 2013.
---
Felcor Sells Embassy Suites Anaheim-North for $25.5 Million
Urban Commons LLC, a Los Angeles, CA-based real estate investment firm specializing in hospitality and residential income generating assets, has purchased the 222-room Embassy Suites Anaheim-North in California for $25.5 million. Felcor Lodging Trust Inc. (NYSE: FCH) says it sold the property as part of its long-term portfolio repositioning strategy.
Los Angeles-based ASAP Expo Inc. (OTCQB: ASAE) arranged the financing and also arranged CMBS senior debt from Morgan Stanley as part of the purchase. ASAP is a holding company operating real estate, investment banking and consulting services for China-based companies.
"Urban Commons has been aggressively adding more assets to their portfolio and we are happy to help them with their transactions," says ASAP International CEO Frank Yuan. He says his company is also working on several other real estate deals expected to close in the near future.
Sign Up Free | The WPJ Weekly Newsletter
Relevant real estate news.
Actionable market intelligence.
Right to your inbox every week.
---
Real Estate Listings Showcase