---
Dusseldorf-based Metro AG, Germany's biggest retailer, has contracted with Groupe Auchan SA of Croix, France, to sell its 426 Real grocery stores division for $1.4 billion (1.1 billion euros). The deal is expected to close in 2013, the company said in a news release.
Metro CEO Olaf Koch said the company is selling the division because it has decided to focus on it its cash-and-carry whole units and Media-Saturn electronics stores. Another reason was a drop in revenue. Real stores had accounted for about 17 percent of Metro's total sales. But last year, Real revenue dropped 2.3 percent to 11.23 billion euros.
There are 316 Real stores in Germany and 110 in Poland, Romania, Russia, the Ukraine and Turkey.
---
Boston Seaport District Office Portfolio Sale Yields $106.75 Million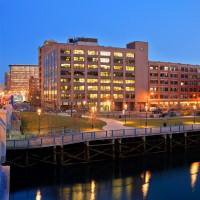 51 Sleeper Street, Boston
DivcoWest Properties of San Francisco, CA has acquired a four-property, 362,562-square-foot office portfolio in Boston's Seaport District from Brickman Associates of New York City for $106.75 million. HFF's Boston office brokers Coleman Benedict and Ben Sayles closed the sale for Brickman.
The portfolio is a collection of unique brick-and-beam buildings. They are located at 51 Sleeper Street (150,363 square feet); 300 A Street (106,171 square feet); 313 Congress Street (70,217 square feet; and 330 Congress Street (35,811 square feet.
---
Manhattan's Meat-Packing District Getting $60 Million Office-Retail Building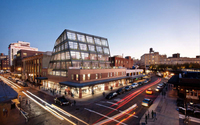 New York City's M&T Bank is loaning two other Manhattan-based companies $60 million to construct a 55,000-square-foot office and retail structure in the city's legendary meat-packing industry at Washington and 13th Streets. The joint venture developers are Taconic Investment Partners and Thor Equities. HFF's New York office arranged the financing. Occupancy is slated for fall 2013.
"837 Washington will be composed of an existing landmark structure that will be restored and integrated within a brand-new 55,000-square-foot space envisioned as a flagship location for market-leading companies from the fashion, technology, entertainment and media industries," says HFF's Evan Pariser. Pariser, John Pelusi and Michael Gigliotti, also of HFF, represented the borrower.
---
Archstone Sells Ventura, CA Apartments for $60 Million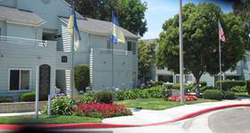 Making its debut in coastal Ventura, CA, Raintree Partners has paid Archstone of Englewood, CO $60 million for the 272-unit Archstone Ventura Colony apartments just off the 101 Freeway. The price equates to $220,680 per unit. The acquisition brings Raintree's California portfolio to 16 properties containing 2,300 apartment units.
Raintree CEO Jeff Allen said in a news release his company was attracted to the Ventura property because of its "high-visibility and good drive-by traffic along Telegraph Road." Institutional Property Advisors, a multifamily brokerage division of Encino, CA-based Marcus & Millichap, advised on the sale.
---
Dead Sea, Lowest Place on Earth, Getting $52 Million Mall
The Dead Sea, also called the Salt Sea, one of Israel's prime tourist destinations, will soon house its first mall, a planned $52 million (NIS 200 million), 107,640-square-foot retail project in the lowest place on earth.
Calcalist, a Tel Aviv-based English and Hebrew language print and online newspaper, reports Bercleys, described only as a global real estate agency, is the developer. Israeli architect Moore Yaski Sivan will design the mall. Construction is expected to take 30 months. There are no other full-service, retail-restaurant sites in the immediate Dead Sea area.
The Dead Sea is 423 meters (1,388 feet) below sea level, according to Wikipedia. The Sea borders Jordan to the east and Israel and the West Bank to the west. . The Sea is also 377 meters (1,237 feet) deep, the deepest hyper-saline lake in the world. With 33.7% salinity, it is also one of the world's saltiest bodies of water.
---
New Jersey Apartments Generates Sales Price of $39 Million

SDK Apartments, a 20-year-old, Hackensack, NJ owner, investor, manager and developer of office and residential projects, paid $39.2 million for the 273-unit Gala Park View apartments in East Orange, NJ. Gala Real Estate Investments LLC of New York City was the seller. HFF Florham, NJ office brokers Jose Cruz, Andrew Scandalios, Kevin O'Hearn and Jeffrey Julien represented the seller.
---
Lowes Sells Four Home Improvement Stores for $35 Million
IRA Capital LLC, a privately-held, Newport Beach, CA-based real estate investment and management company, is buying four Lowes home improvement stores totaling 523,735 square feet in the Southeast U.S. for $35 million. Lowes is based in Mooresville, NC.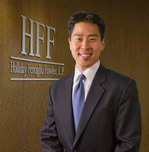 The Atlanta office of HFF arranged the acquisition loan through New York City-based Cantor Commercial Real Estate. The financing comprises two five-year, 4.3 percent, fixed-rate loans. HFF brokers Kevin MacKenzie and John Chun found the funding for IRA.
Over the last two years, IRA has acquired more than $W225 million in commercial real estate is is projected to close on an additional $100 million by year end.
Sign Up Free | The WPJ Weekly Newsletter
Relevant real estate news.
Actionable market intelligence.
Right to your inbox every week.
---
Real Estate Listings Showcase