---
Hungary real estate market in bad shape.
Bahrain office inventory over-stocked.
Turkey's move to attract investors gets high marks from Jones Lang LaSalle.
BASF signs multi-million-dollar office lease deal in New Jersey with Rockefeller Group.
Pru Closes $202 million loan for joint venture owner of 13 retail properties.
Office Vacancy Rates Climb in Key Hungary Markets
Office vacancy rates are "very high" in both Budapest and Gyor, reports London-based
Companiesandmarkets.com
and OfficialWire.
New office space is not being absorbed, as tenants tend to prefer to renegotiate existing leases rather than to move. Conditions are similarly difficult in the retail and industrial sub-sectors, according to the researchers.
Office, industrial and retail rents have fallen over the last year.
"There has almost certainly been a fall in yields, as rentals have dropped in relation to capital values and prices," the researchers note.
"We anticipate that yields will continue to fall until the end of 2011. However, slippage in prices - perhaps as a result of distressed sales - should cause yields to rise again from 2012 - although probably in a fairly gradual fashion."
---
Bahrain Office Inventory Triples to Almost 7 Million SF
Total office stock in the Persian Gulf kingdom of Bahrain has tripled since 2000. London-based
DTZ
research estimates the total inventory in Bahrain, as of April 2010, stood at about 630,000 square meters or 6.78 million square feet.
"The current stock levels, coupled with the effects of the global economic slowdown, have caused a significant oversupply situation in the Bahrain office market,"
DTZ
reports.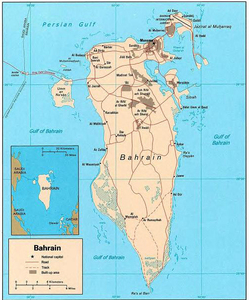 During the past 6 months, about 47,000 sq m of new office stock has been delivered to the market with a further 100,000 sq m due to be delivered by the end of 2010.
DTZ
estimates that approximately 548,000 sq m of new stock will enter the market over the period Q2 2010 to Q4 2013.
"This oversupply is affecting vacancy rates which are currently circa 7-10% for Bahrain's main Central Business Districts (CBDs) having risen from the 4-5% recorded 12 months earlier," states
DTZ
, a global real estate research and advisory company whose roots date from 1784, according to its web site.
New office space which has emerged over the past 12 months is now starting to create significant downward pressure on office rents across the 3 main CBDs with 20-30% decreases in achieved rents being recorded within some of Bahrain's highest quality office buildings,"
DTZ
states.
"A review of good quality stock in Central Manama shows prime rents averaging BHD 11 per sq m per month, with Seef at BHD 10 per sq m per month and the Diplomatic area at BHD 8.8 per sq m per month,"
DTZ
reports.
Older stock in each of these areas achieves rents at between 15-30% lower.
DTZ
expects to see further downward pressure on office rents during the remainder of 2010 as large volumes of supply continue to increase total stock and levels of occupier demand remain low relative to historic levels.
---
Turkey Scores High on Efforts to Attract Investors
Turkey tops the table of the most improved country in real estate transparency for 2010, according to a report by Jones Lang LaSalle and LaSalle Investment Management.
The
Hürriyet Daily News
in Istanbul reports that since Jones Lang LaSalle's last index two years ago, Turkey has moved up 27 positions in the rankings and improved more than any of the 81 other markets sampled.
Turkey is now classified as 'semi-transparent' rather than 'low-transparent.'

Alan Robertson
Rising levels of transparency are associated with an increase in foreign direct investment, explains JLL. "...This is a powerful incentive to encourage free-flowing information and apply local law fairly and consistently," JLL states.
Alan Robertson, managing director of Jones Lang LaSalle in Turkey, says there are a number of reasons behind Turkey's improvement in the rankings.
"Firstly, the Turkish government has shown a strong determination to improve the business environment and to create a level playing field for both foreign and local investors," he said.
"Within the framework of the European Union accession process, Turkey has been working hard to align its legal and regulatory systems with more developed countries.
"Secondly, a number of private initiatives to improve real estate data boosted transparency levels, particularly in the retail sector."
Australia topped the list of the world's most transparent real estate market, knocking Canada into second place.

Jacques Gordon
Nine of the top 15 improvers on the list are from Europe, while six are from the Asia Pacific region. However, the list shows that overall, one-third of markets globally have shown no change or worse-deterioration in transparency.
Jacques Gordon, global head of strategy for LaSalle Investment Management, said the index reveals a notable slowdown in the progress of real estate transparency over the past two years.
"It suggests that the recent turmoil in global financial, economic and real estate markets has impacted on market behavior, with real estate players focusing on survival rather than market advancement," Gordon said.
---
BASF Signs Multi-Million-Dollar Lease with Rockefeller Group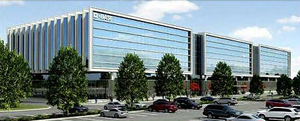 BASF Corp., which calls itself the world's leading chemical company, has signed a long-term lease with The Rockefeller Group for a 325,000-square-foot, Class A office building that broke ground this month at Florham Park, NJ.
BASF is the North American affiliate of BASF SE Ludwigshafen, Germany.
The BASF building is expected to be completed by mid-2012. It will be part of The Green at Florham Park, a 268-acre master planned development designed to accommodate more than 800,000 square feet of office space, a full-service hotel, 425-unit active adult residential community, and the 27-acre site that is the home of the Atlantic Health New York Jets Training Center.
Kurt Bock
Atlantic Health, a New York and New Jersey healthcare provider already plans to build a 100,000-square-foot, four-story medical facility called the Atlantic Sports Health Institute within the park. The Rockefeller Group is currently marketing the remaining land which can accommodate up to 400,000 square feet of office space.
The building will be registered with the USGBC seeking LEED Platinum certification
"We look forward to occupying this new building and expanding our presence in Florham Park," BASF CEO and chairman Kurt Bock said in a prepared statement. "The building design fosters the collaborative spirit of BASF and our commitment to sustainable development in all that we do."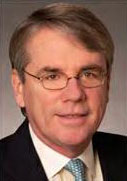 Kevin R. Hackett
"The Rockefeller Group is pleased that BASF will occupy a new office building at The Green at Florham Park," said Kevin R. Hackett, President and Chief Executive Office at The Rockefeller Group. "We are proud that a prestigious company such as BASF has chosen to work with us to develop New Jersey's most sustainable office building."
"This project continues RGDC's commitment to the State of New Jersey and sustainable development," said Leslie E. Smith Jr., executive vice president, Rockefeller Group Development Corp.
---
Prudential Mortgage Capital closes $202 million loan for Regency Centers Corp. and Global Retail Investors.
Prudential Mortgage Capital Company. has closed a $202 million loan for a joint venture that has acquired a portfolio of 13 retail centers in eight states, according to a prepared statement from the Newark, NJ lender.
The borrower is a joint venture between Regency Centers Corp. of Jacksonville, FL and Global Retail Investors, LLC. of Antwerp, Belgium.
Global Retail Investors is a joint venture between an affiliate of First Washington Realty and CalPERS of Sacramento, CA. Prudential Mortgage Capital is the commercial mortgage lending business of Prudential Financial, Inc. (NYSE: PRU).
Jaime Zadra of Prudential Mortgage Capital's Los Angeles office arranged the 10-year, fixed-rate loan.
"We were pleased to work with Regency Centers and Global Retail Investors on this transaction, which further demonstrates our commitment to long-term relationship-based lending," said Zadra. "We look forward to working with this borrower over the life of the loan."
The portfolio includes 11 grocery-anchored retail centers, one grocery-anchored community center and one community center. Two of three properties in the Philadelphia area are built around Genuardi's grocery stores, with the other around Acme Markets.
In northern Virginia, Giant-Landover grocery stores form the hub for two of three properties, with the remaining by Shoppers Food Warehouse. Similarly, King Soopers grocery store anchors two properties in the Denver market. Also included in the portfolio are properties in northern New Jersey, Minneapolis, Baltimore, Seattle and Boulder, CO
---
Sign Up Free | The WPJ Weekly Newsletter
Relevant real estate news.
Actionable market intelligence.
Right to your inbox every week.
---
Real Estate Listings Showcase