---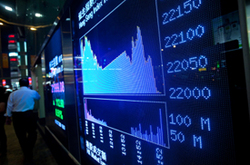 New and reconstructed development in Japan will be slow, arduous and expensive, according to a special assessment by the economic research division of Tokyo-based Nomura Securities Co. Ltd.
The March 11 earthquake, with its epicenter in the Tohoku-Sanriku area, was the largest ever recorded in Japan.
Nomura states the size of the economy of the main earthquake-affected region is roughly the same as that of the area hit by the Great Hanshin (Kobe) earthquake in 1995, but with this Tohoku Pacific (Sendai) earthquake affecting road networks, power plants and other infrastructure over a wide area, "we expect the short-term economic impact to be greater than the Kobe earthquake."
The report states the area affected by the Sendai earthquake has a large number of IT-related companies.
"Due to the earthquake and tsunami, the Japanese economy is now likely to take longer than we expected to exit its current lull," according to the report. "We had projected an Apr-Jun exit but now forecast Jul-Sep or possibly Oct-Dec.
"We forecast that the largest negative impact on quarterly real GDP growth will emerge in Apr-Jun 2011.
"We think a slump in the domestic economy caused by the earthquake is an overly pessimistic outlook. However, based on the experience of the Kobe earthquake, we think a V-shaped recovery supported by a rapid upturn in demand driven by government-funded rebuilding work in the affected areas is also unlikely.
"We believe the earthquake has increased the likelihood of additional monetary easing measures by the BOJ, and we expect these measures to be implemented in conjunction with the announcement of new government stimulus measures."
With information on damage still limited, estimating the impact of the earthquake and tsunami on Japan's economy and financial markets is problematic, according to the report.
"However, we think the Kobe earthquake of January 1995 provides a good reference point.
"We believe recent major earthquakes in Japan, rather than overseas, provide a better benchmark for assessing the economic impact of the disaster, as characteristics specific to Japan are likely to have a large say in how long consumers and companies refrain from normal activity or what kind of stimulus measures the government decides to implement.
"In the case of the Kobe earthquake, the short-term impact on the domestic economy was smaller than anticipated but economic expansion driven by rebuilding demand took longer to feed through than expected.
As with the Kobe earthquake, operating rates at manufacturing facilities have been relatively low, making it comparatively easy for companies to shift production to sites unaffected by the disaster.
"However, given the extensive damage to road networks, power plants and other infrastructure over a wide area, we think the short-term economic impact of the Sendai earthquake will be greater," Nomura states.
---
Sign Up Free | The WPJ Weekly Newsletter
Relevant real estate news.
Actionable market intelligence.
Right to your inbox every week.
---
Real Estate Listings Showcase