---
ProLogis Brokers 189,000-SF Industrial Lease in Mexico
Belgium Banks Still Hurting from 2008 U.S. Subprime Mortgage Debacle
Digital Realty Trust's $377M Stock Sale Finances Purchase of 5 Data Centers
$250M in Student Housing Properties Hit Market Near 8 U.S. Campuses
ProLogis's Mexico Park Signs 189,000-SF Tenant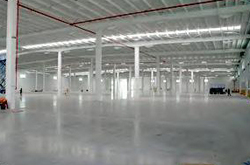 Denver, CO-based ProLogis hit the bull's-eye this week with the signing of an 189,000-square-foot tenant at its ProLogis Park Apodaca Building One in Monterrey, Mexico.
In a prepared statement, ProLogis would only identify the tenant as a global manufacturer. The lease brings the park's occupancy to 92 percent.
"We are pleased to sign another significant lease at ProLogis Park Apodaca," said Silvano Solis, ProLogis managing director and head of Mexico operations.
"The building amenities and location are suitable for both bulk distribution, light manufacturing and assembly users, which have been a draw for new customers."
ProLogis Park Apodaca is located in the primary industrial corridor in Monterrey, off the Miguel Aleman Highway and less than three miles from General Mariano Escobedo International Airport.

Silvano Solis
With four existing facilities totaling 822,000 square feet, the park has additional land available to accommodate a total of 16 buildings and 3.4 million square feet at full build out.
Of the 189,000-square-foot transaction, approximately 100,000 square feet was previously unleased since completion of the building.
ProLogis is a leading provider of industrial and distribution space in Mexico with an 18.6-million-square-foot portfolio in 11 markets throughout the country. Additional ProLogis customers in Mexico include Bose Corporation, Black & Decker and Whirlpool.
---
Bank Bailouts Everywhere in Belgium
Global Property Guide, a division of online NuWire Investor, reports Belgian financial institutions were among the worst hit by the 2008 financial meltdown in the U.S. and Europe.
Losses from international operations, exposure to the US subprime mortgage markets, and commitments to previous expansion programs led to massive liquidity problems.
Fortis, the largest mortgage lender in Belgium, was cash-strapped after paying €24 billion for participation in the €70 billion purchase of ABN Amro in 2007. To prevent Fortis collapsing, it was partly nationalized by the governments of Netherlands, Belgium and Luxembourg at a cost of €11.2 billion.
With assets bigger than the Belgian economy, Fortis is one of the biggest European banks bailed out in 2008. After the bailout, Fortis was carved up and sold, with only the insurance operations left.
Its Belgian assets and operations were sold to BNP Paribas, after a lengthy and messy judicial process.
Dexia and KBC were likewise bailed out, after suffering major losses.
The bailout of KBC Bank, which has major operations in Eastern Europe, was one of the most expensive. A total of €7 billion was injected into KBC, and on May 2009 the government announced that it is providing a guarantee of €25 billion to KBC Bank.
The governments of France, Belgium and Luxembourg provided €6.4 billion to keep Dexia afloat. In July 2010, Dexia and KBC Bank passed the EU-wide stress tests.
While the bailouts prevented a financial market collapse, they came at a huge cost. The initial bailout of Fortis led to the fall of the government in December 2008. The government's public debt also rose significantly, from 84% of GDP in 2007 to 96.7% in 2009, Global Property Guide reports.
---
Digital Realty Trust Uses Part of $377M Stock Sale to Pay for $725M Purchase of 5 Data Centers
San Francisco, CA-based Digital Realty Trust, Inc. (NYSE: DLR) is using part of the proceeds from its recent $377.1 million stock sale to finance its $725 million purchase of five data centers, the company reports.
Digital sold 6.9 million shares of its common stock at $57 per share.
The proceeds will help finance the purchase of a five-property data center portfolio in California, Arizona and Virginia, which the company refers to as the Rockwood Capital/365 Main Portfolio.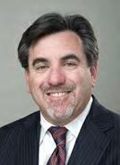 Stephen I. Berkman
Digital said it may also use some of the money to acquire additional properties, to fund development and redevelopment opportunities and for general working capital purposes, including potentially for the repurchase, redemption or retirement of outstanding debt or preferred securities.
Developing or redeveloping data centers is capital-intensive and Digital's ability to tap the public markets gives it a competitive advantage, says Stephen Berkman, a law partner at Paul, Hastings, Janofsky & Walker LLP in San Francisco, who is not connected to the offering.
Digital's new data centers are leased to more than 200 tenants. The acquisition also includes 250,000 square feet of space for development.
"Demand continues to grow and supply is not keeping up, which is putting upward pressure on pricing," Berkman said.
The current level of demand doesn't even take into account the healthcare system, which is fragmented. "When that gets online there will be another wave of demand for storage," he adds.
---
Chicago Joint Venture Puts 8 Student Housing Portfolio in Play
GEM Realty Capital Inc. and Schenk Realty Inc., both Chicago-based, have listed for sale a portfolio of eight student housing communities near separate campuses
Kevin Larimer, national director of student housing for Hendricks & Partners, who is marketing the portfolio declines to place a value on the properties. However, brokers familiar with these real estate categories have speculated the total value could be $250 million.
The communities have 2,461 units with 4,057 beds. Rent is usually calculated on a per-bed basis.
The eight properties are: Hillside Ranch and Riverside Ranch at Texas State University; Logan Square at Auburn University; Heritage Apartments at The Ohio State University; Campus Court at Knollwood and Hunter's Ridge at Western Michigan University; Campus Court at Red Mile at University of Kentucky; and Campus Court at North Walnut at Indiana University.
Larimer says he would prefer selling the portfolio to a single buyer but will also consider selling the assets individually.
He says the properties are coming to market because the venture had reached the end of its lifespan and the partners believe it is a good time to sell because of growing investor interest in the product.
"It is a rare occasion that a national portfolio of institutional quality student housing becomes available," Larimer says. "The student housing market is very competitive, and it is difficult to assemble eight luxury assets that are all within one mile of university campuses that average over 34,000 students."
All eight properties are located off-campus, either adjacent to campus or within in a mile of campus. "This is true core student housing," Larimer.
They target upperclassmen and graduate students with a unit mix of predominantly one- and two-bedroom floor plans.
"Based on pre-leasing activity, this portfolio has a good chance of being 100% leased when school starts for the 2010/2011 school year," Larimer says.
Most of the properties are available with assumable debt, and favorable interest rates with several years remaining on the loan.
"Because of the assumable debt, these assets would be a fit for a very broad investor pool, from large institutions to small buyers," he says.
---
Sign Up Free | The WPJ Weekly Newsletter
Relevant real estate news.
Actionable market intelligence.
Right to your inbox every week.
---
Real Estate Listings Showcase